CJ stresses govt initiative for translating laws to Bangla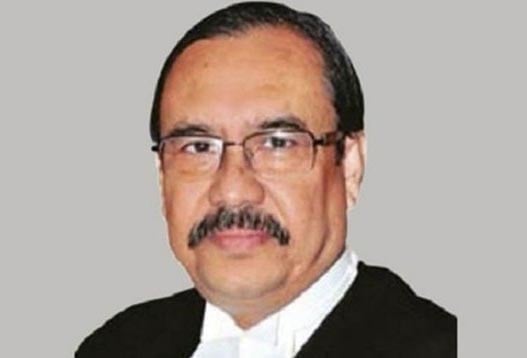 DHAKA, Sept 27, 2023 (BSS) - Newly appointed Chief Justice Obaidul Hassan today laid emphasis on government's effort for translating old laws to Bangla, hoping that the ministry of law would be asked to take the initiative in this regard.

"The old laws are still in English, which are needed to be translated. We need such translators, who can do the job. Government has to take initiative. I hope the ministers, who are present here, would ask the ministry of law to take the initiative to translate the laws," he said.

The chief justice came up with the observations while addressing a civic reception accorded to him by Greater Mymensingh Samity, Dhaka, at Sheikh Fazilatunnesa Mujib Auditorium of National Museum here in the capital this afternoon.

"Most of the law books are in English. The laws formulated in the country after 1984 are in Bangla, but the laws formulated before 1984 are in English. It is not that hard but also not that easy to translate the laws to Bangla, as the legal languages are little different," Chief Justice Obaidul Hassan further said.

Emphasizing on making the Bangla translation euphonical and understandable, the chief justice said the translation made by the current apps that is being used by the Supreme Court to translate judgments to Bangla, is like 'mechanical Bangla'.

"Many of our judges are delivering judgments into Bangla. They are trying to do it. But sadly, if you read the Bangla translation made by the apps, you would forget our euphonical Bangla. In spite of these, we are trying," he added.

Chief Justice Obaidul Hassan urged, Posts and Telecommunications Minister Mustafa Jabbar, an IT expert himself and who was present at the function, to try to innovate an easier app, that can translate the English laws to Bangla, that can be understood by a villager as well.

Presided over by Greater Mymensingh Samity, Dhaka, president and Prime Minister's former principal secretary Md Abul Kalam Azad, the function was also addressed by Posts and Telecommunications Minister Mustafa Jabbar, State Minister for Social Welfare Ashraf Ali Khan Khasru, former information minister Abul Kalam Azad and Greater Mymensingh Samity, Dhaka, general secretary and chief of Dhaka Metropolitan Police's detective branch Mohammad Harun-or-Rashid, among others.