Momen urges all to maintain Bangladesh's progress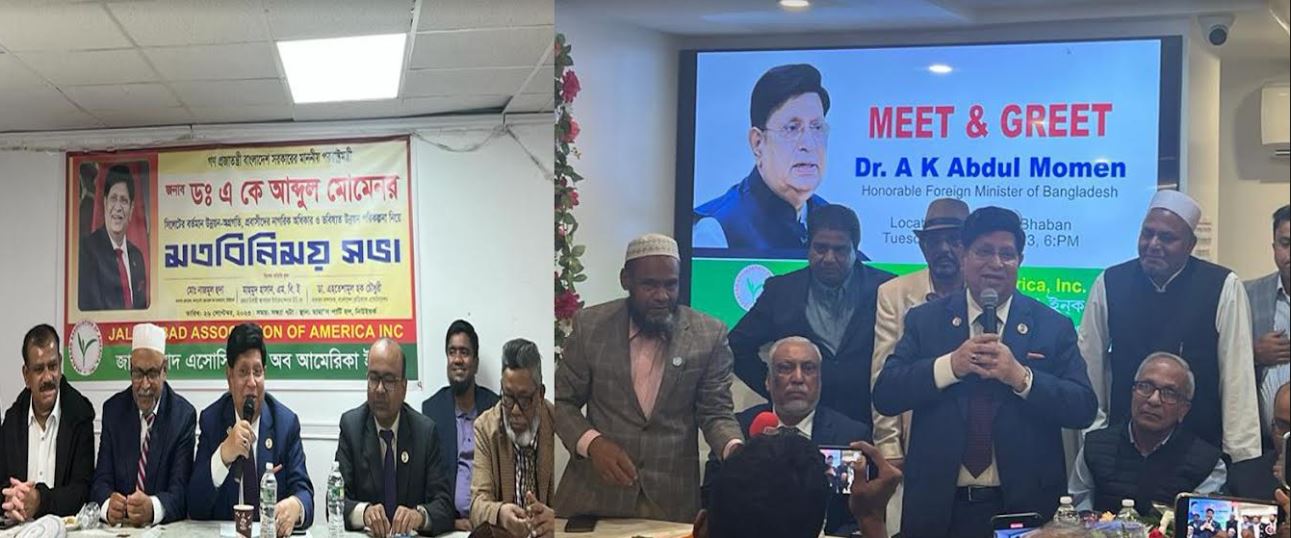 DHAKA, Sept 27, 2023 (BSS) - Foreign Minister Dr AK Abdul Momen has urged all to play a responsible role from their respective positions to continue the country's development and progress.
"It is the responsibility of all of us to continue this trend of progress to leave a developed and prosperous Bangladesh for the welfare of our future generations," he said.
He made the call while speaking as the chief guest at a view-exchange programme organised by Jalalabad Association of America Inc in New York on Tuesday, according to a foreign ministry's press release received here today.
Under the leadership of Prime Minister Sheikh Hasina, Dr Momen said, Bangladesh has achieved unprecedented success in the last 14 years.

"We all have to play a visionary role as citizens of the country so that our country does not fall behind again," he added.
The foreign minister urged members of Jalalabad Association to contribute as much as they can to the welfare of Sylhet and the country.