Hollywood screenwriters agree to end strike, return to work Wednesday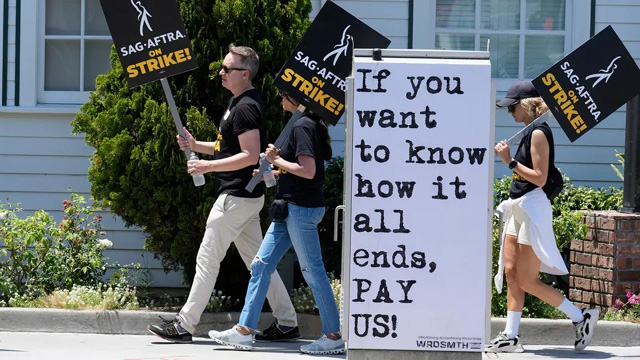 LOS ANGELES, Sept 27, 2023 (BSS/AFP) - American television and movie writers on Tuesday agreed to end a strike that lasted nearly five months and paralyzed Hollywood after reaching a pay deal with production studios, the Writers Guild of America said.
"The WGA reached a tentative agreement with the AMPTP," the union announced in a statement on X, formerly known as Twitter, referring to the Alliance of Motion Picture and Television Producers. It added: "The strike ends at 12:01 am."