Venezuela says it dismantled powerful gang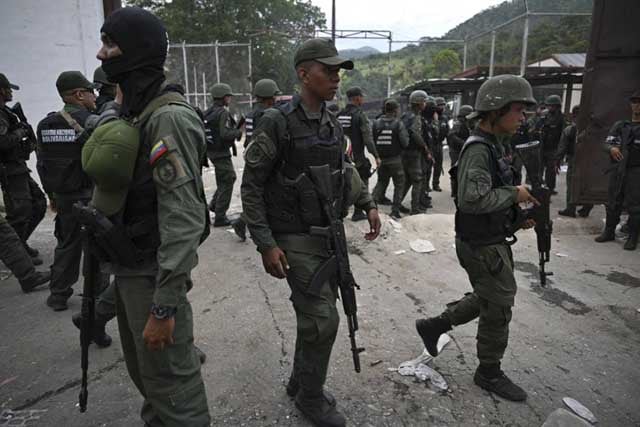 MARACAY, Venezuela, Sept 24, 2023 (BSS/AFP) - Venezuela said Saturday that it has dismantled the Tren de Aragua gang -- after taking back a prison it controlled, although the whereabouts of its main leader are unknown.
On Wednesday, more than 11,000 soldiers and police occupied the Tocoron prison in the northern state of Aragua, which was the gang's turf, complete with a disco and a zoo.
"We have total control of this prison" and "we have completely dismantled the self-proclaimed former Aragua Train," Minister of the Interior and Justice, Admiral Remigio Ceballos said.
The Tren de Aragua gang, which reportedly numbers some 5,000 criminals, emerged in 2014, specializing in classic mafia activities: kidnapping, robberies, drugs, prostitution and extortion. It has extended its influence to other activities, some legal, but also to illegal gold mining.
The gang emerged in Venezuela and has put down roots in several other Latin American countries.
The prison gang leaders negotiated with authorities to leave the facility and "left the country a week ago," said the Venezuelan Prison Observatory (OVV), a group that follows developments in the country's notoriously dangerous detention centers.
The OVV did not specify which countries they went to, accusing authorities of "opacity."