Sheikh Hasina doesn't want any disparity: Dipu Moni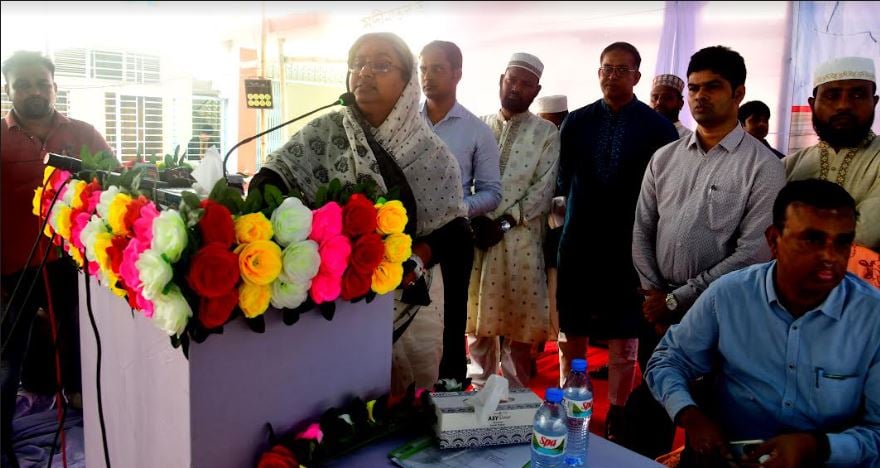 RAJSHAHI, Sept 23, 2023 (BSS) - Education Minister Dr Dipu Moni has said Prime Minister Sheikh Hasina doesn't want any disparity as she has been working for the welfare of the entire nation round the clock.
"Prime Minister Sheikh Hasina has been working relentlessly for development of madrasha education as she's very much sincere in this regard," she told the divisional meeting of madrasha teachers at Madinatul Ulum Kamil Madrasah in the city today as chief guest.

With Director General of the Directorate of Madrasah Education Habibur Rahman in the chair, the meeting was addressed, among others, by Senior Secretary at the Technical and Madrasha Education Division of the Ministry of Education Kamal Hossain and Deputy Commissioner of Rajshahi Shamim Ahmed.

Education Minister Dipu Moni said massive development in the madrasha education has been attained during the last 15 years by dint of the prudent and visionary leadership of Prime Minister Sheikh Hasina. Basically, the premier doesn't want to see any disparity in education sector.
She told the meeting that necessary changes have been brought in the curriculum of madrasa education. At present, the madrasha students are playing pivotal roles in different nation-building sectors.

The minister mentioned that education must be life-oriented so that it could be a part of lifestyle. Education needs to be realistic for the overall development of the nation.
Later, Education Minister Dr Dipu Moni addressed a seminar styled "Asha Nirashai Dolai" hosted by Bangabandhu Professor at Senate Bhaban in Rajshahi University (RU) today as chief guest.
Bangabandhu Professor at the Institute of Bangladesh Studies (IBS) in RU Professor Sanat Kumar Saha spoke on the occasion as focal person.
With IBS Director Prof Nazimul Haque in the chair, the seminar was addressed, among others, by Vice-chancellor (VC) Prof Golam Sabbir Sattar and Pro-VCs Prof Sultan-Ul-Islam and Prof Humayun Kabir.