Prof Arefin dubs Sheikh Hasina as education-friendly statesman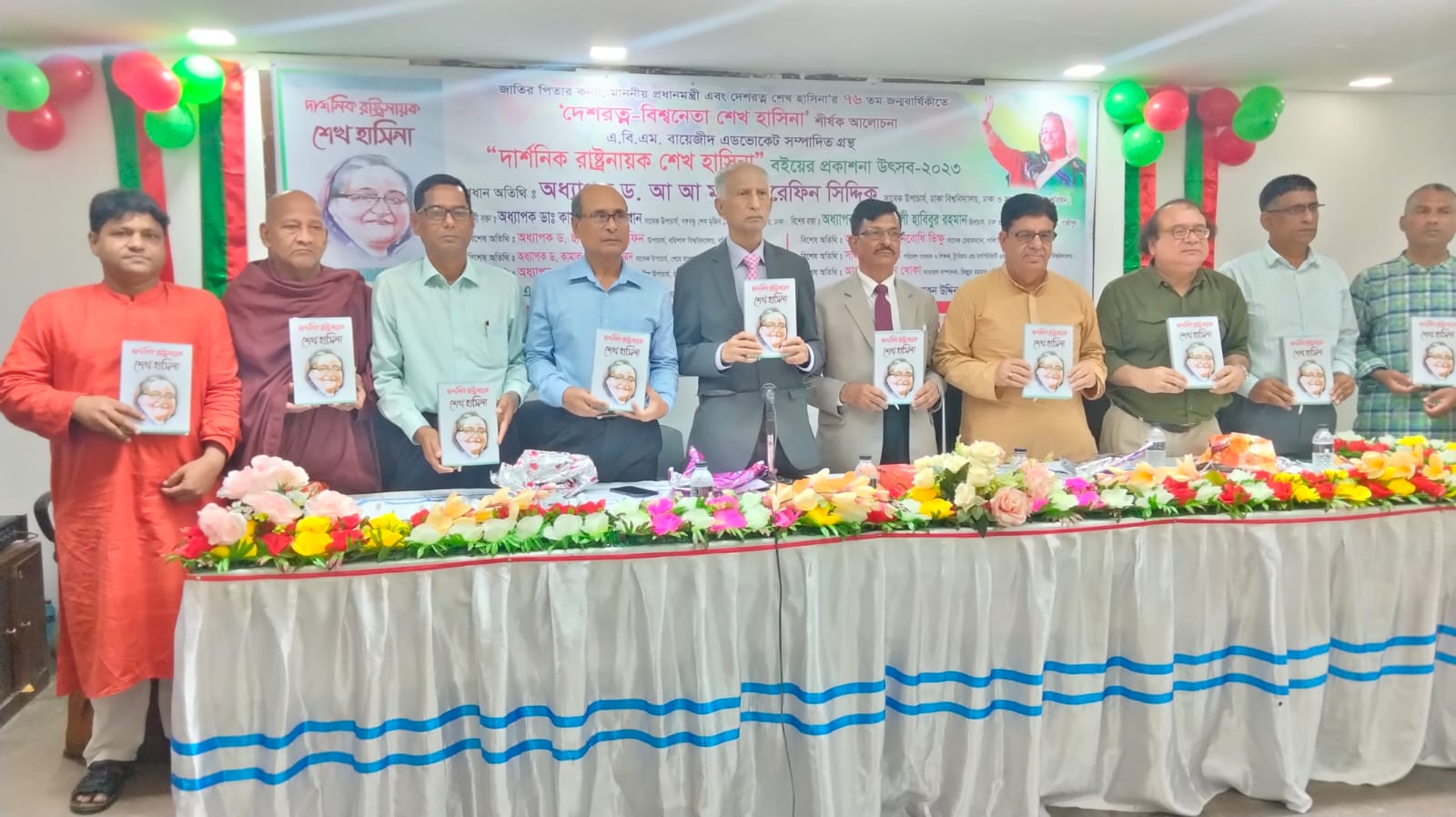 DHAKA, Sept 22, 2023 (BSS) - Dhaka University former Vice-Chancellor Professor AAMS Arefin Siddique today described Prime Minister Sheikh Hasina as an education-friendly statesman, saying she has unparallel contributions to the country's higher education.
He was addressing a book launching ceremony 'Darshonik Rastranayok Sheikh Hasina' organized by Bangamata Sheikh Fazilatunnesa Mujib Research Center at Jatiya Press Club (JPC) here.
Prof Arefin said the premier wants to prepare the new generation as able citizens of the country to cope with the challenges of advanced world.
Due to Sheikh Hasina's visionary leadership, inclusive and long term goals, female students both in towns and villages are continuously achieving better results at public examinations, he added.
Noting that Sheikh Hasina has always been working for women empowerment, he said even in the United Nations General Assembly, the premier said, "Why no woman has so far been appointed to the position of United Nations Secretary General".
Arefin recalled that once Taiwanese Nobel laureate chemist Yuan T. Lee visited Bangladesh at his personal invitation and before returning home, he wished to meet Sheikh Hasina.
After visiting her, the scientist told Prof Arefin, "You are so lucky to have such Prime Minister who is well aware of the entire education system from primary to tertiary level which is exceptional".
Bangabandhu Sheikh Mujib Medical University (BSMMU) former VC Prof Kamrul Hasan Khan, Dhaka University of Engineering and Technology (DUET) VC Prof Habibur Rahman, Barisal University VC Prof Dr Sadequl Arefin, Sher-e-Bangla Agricultural University former VC Prof Kamal Uddin Ahmed and Chandpur Science and Technology University VC Prof Nasim Akhter also spoke.
Bangamata Sheikh Fazilatunnesa Mujib Research Centre (BSFMRC) President ABM Bayezid presided over the programme which was conducted by its General Secretary Mohammad Rukan Uddin Pathan.