Newsmen, climate experts pay homage to journalist Quamrul Islam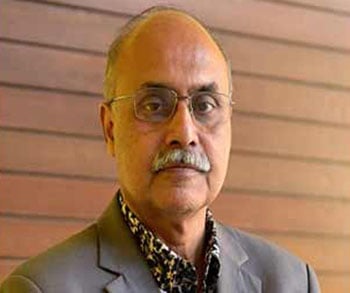 DHAKA, Sept 22, 2023 (BSS) - Senior journalists, economists and climate experts today recalled with respect the contribution of late journalist Quamrul Islam Chowdhury saying he succeeded in synchronizing journalism with environment activism in domestic and international arena alongside advancing Bangladesh's cause in the global climate talks.
"He understood climate diplomacy better than most others," former research director of Bangladesh Institute of Development Studies (BIDS) Dr M Asaduzzaman told the meeting organised by Forum of Environmental Journalists' Bangladesh (FEJB) at the Jatiya Press Club (JPC).
He said Chowdhury joined several climate talks in the international forums as major negotiator when "we saw him doing his job behind the scene in the interest of the country".
Leading Economist professor Dr Wahiduddin Mahmud, lawmaker and former JPC president Shafiqur Rahman, Managing Director and Chief Editor of Bangladesh Sangbad Sangstha (BSS) Abul Kalam Azad, BFUJ president Omar Faruque, JPC general secretary Shyamal Dutta, Bangladesh Environmental Lawyers Association's (BELA) Chief Executive Syeda Rizwana Hasan, among others, took part in the meeting.
Wahiduddin Mahmud, who is a direct teacher of Chowdhury in Dhaka University, said it appeared he got more recognition in international arena compared to the acknowledgment he received in Bangladesh.
"From the beginning of his career, Quamrul tried to make a link between journalism and environment as well as economics," Mahmud said.
Chowdhury was a news editor of national news agency BSS from where he retired in December 2022 and died on May 2, 2023, five months after his retirement. He worked as the FEJB's general secretary and president, represented Bangladesh in many international summits on environment and climate change and authored and edited several books on green economy, climate change and environment.
Managing Director and Chief Editor of Bangladesh Sangbad Sangstha (BSS) Abul Kalam Azad said he had a good relationship with Quamrul and the sudden demise of Quamrul shocked him very much.
"For a long time, it was very hard for me to convince myself that Quamrul was no more," he said, adding that his human values were incomparable.
Chief Executive of Bangladesh Environmental Lawyers Association (BELA) Syeda Rizwana Hasan said Quamrul Islam was a very spontaneous and hardworking person as he was devoted to his works.
He was skilled in international negotiations at home and abroad, she said.
A number of former colleagues and friends in different professions attended the meeting. Quamrul Islam Chowdhury's son Shah Rafayet Chowdhury was present at the meeting.
Quamrul Islam Chowdhury died of liver ailment at Bangabandhu Sheikh Mujib Medical University (BSMMU) Hospital in the capital on May 2 this year.