JS polls will be held on time in free, fair manner: Hasan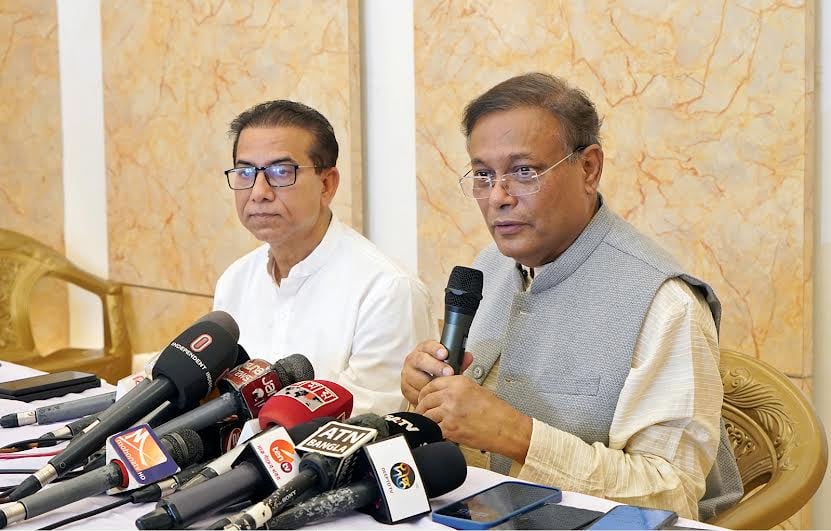 CHATTOGRAM, Sept 22, 2023 (BSS) - Information and Broadcasting Minister and Awami League (AL) Joint General Secretary Dr Hasan Mahmud today said the national election will be held in a free, fair and impartial manner whether foreign observers come or not.
"The election is ours. All the elections, including the local government polls, which were held so for, took place in a fair, free and neutral manner. It doesn't matter if someone observes our election or not. BNP will not be given the opportunity to destabilize the country over the election. The upcoming election will be held on time," Hasan said.
The minister told journalists while replying to a query about sending a delegation by European Union or EU to observe the upcoming national election during a view exchanging meeting with journalists on contemporary issues at the YNT Center of city's Dewanji Pukur lane on Friday.
Awami League relief and social welfare secretary Aminul Islam Amin and Boalkhali upazila chairman were present.
"Is there any question whether foreign observers go to India during election? Is there too much talk about it? Or when there is an election in different European countries, do we go to observe from our country or from any other country? We don't go," he added.
He said there is a lot of talk about the election in Bangladesh.
"If foreign observers come, we welcome them, no problem. It doesn't matter whether someone observes or not."
The Information Minister said the EU has said it will send a small-scale election monitoring team.
"They also mentioned in a letter about their lack of budget. Whether EU observers come or not, our country has an Election Monitoring Forum while observers from various SAARC countries will come to observe the election," the AL joint general secretary said.
Asked whether the Awami League and the government are ready to face tough programmes such as strike blockade of BNP and its long-march, the minister said that Khaleda Zia kept the people of the country under siege for a hundred days by calling a blockade programme.
"Hundreds of people were burnt alive in petrol bomb attacks, thousands were burnt to ashes," he added.
He said BNP will not be able to stage such a brutal incident in the country again as the people of the country will not allow it anymore.
If there is an attempt to repeat such incidents, the people of the country will unitedly resist them, the information minister added.