BRI is most suitable for Bangladesh's reality: Chinese envoy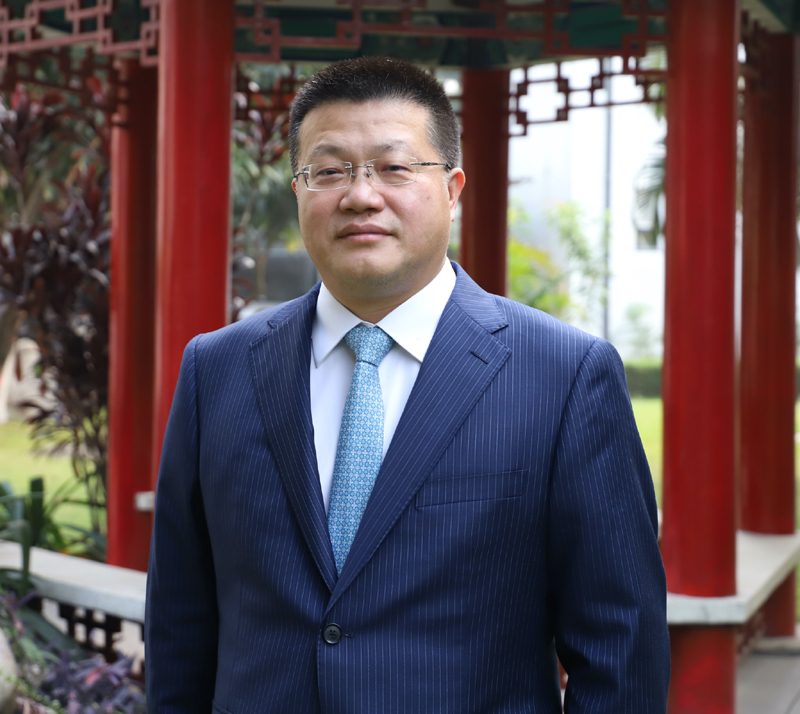 DHAKA, Sept 22, 2023 (BSS) - Chinese Ambassador in Dhaka Yao Wen has said Beijing's Belt and Road Initiative (BRI) is "most suitable" for Bangladesh's reality to materialize Prime Minister Sheikh Hasina's "Vision 2041" to turn the country into a developed one.
"It can be said that on the journey of Bangladesh's modernization, the Belt and Road Initiative is most consistent with the "Vision 2041" and "Sonar Bangla" dream and is most suitable for Bangladesh's reality," he said.
The envoy said China-Bangladesh relations will "surely" reach a new height and open a new era of friendly cooperation with the guidance of the Belt and Road Initiative.
"The Belt and Road Initiative has no gene of seeking hegemony, no tradition of interfering in other country's internal affairs, and no elements of expansion and plunder," he said.
The ambassador said that the Belt and Road Initiative serves as a platform for China to construct the community with a shared future for mankind.
He made the remark at a new report launching ceremony at a city hotel on Thursday night.
Education Minister Dr Dipu Moni joined it as the chief guest while Chinese Ambassador to Bangladesh Yao Wen, among others, was also present during the report launch.

The Embassy of China in Bangladesh in collaboration with the Bangladesh-China Chamber of Commerce (BCCCI) and China Enterprises Association Bangladesh (CEAB) published the report titled "The Belt and Road Initiative in Bangladesh: Achievements and Way Forward".
The Chinese ambassador said Bangladesh is the first country in south Asia to join the China designed Belt and Road Initiative.
In the past seven years, he said, the Belt and Road Initiative has injected impetus into Bangladesh's economic growth, and improved the livelihood of Bangladeshi people.
"Looking ahead, the Belt and Road Initiative will continue to unleash strong vitality and become a road of opportunity and prosperity for China and Bangladesh," he said.
The new report said Bangladesh needs a cohesive policy framework to harness BRI's potential fully and engage in projects that align with national development goals.
It said, the focus for Bangladesh should be on boosting economic activities and facilitating technology transfers as the China-designed 'Belt and Road Initiative' has drawn attention globally with Bangladesh considering options for its share in the plan, said the report.
"By strategically leveraging BRI opportunities, Bangladesh can pave the way for transformative and sustainable economic development, addressing challenges with strategic planning and effective implementation," the report said.
The executive summary of the report laid emphasis on improving business environment with upgradation of power, transportation, and logistics to attract private investments.
To maximise the benefits of the BRI, the report said, Bangladesh should focus on infrastructure and economic activities.
It suggested that Bangladesh should prioritise infrastructure development like roads, railways, and energy facilities to attract foreign investment and enhance trade competitiveness and efficiency.