Two Frenchmen jailed over 2020 death of bus driver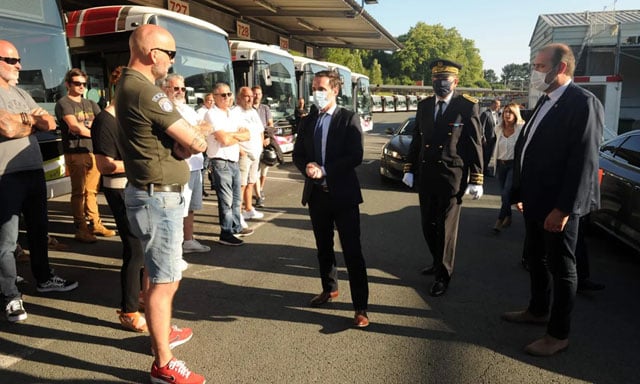 PAU, France, Sept 22, 2023 (BSS/AFP) - Two men were sentenced Thursday to 15
and 13 years in prison for fatally beating a bus driver in the French city of
Bayonne after he refused to let aboard passengers without face masks during
the Covid pandemic in 2020.
Wyssem Manai and Maxime Guyennon, both aged 25, were sentenced Thursday night
by a court in France's southwestern department of Pyrenees-Atlantiques.
The attorney general had asked for 15 years imprisonment for the two men.
They were on trial for five days for intentional violence resulting in the
death, without the intent to kill, of Philippe Monguillot, a 59-year-old
driver whom they assaulted on July 5, 2020.
"We asked for exemplary justice, we can't say we got it. For me an exemplary
justice would have been 30 years imprisonment," the maximum penalty for such
offences, said Veronique Monguillot, the widow of the victim, as she left the
courtroom.
After headbutting one of the two men, the driver was beaten and left beside
the bus with serious head injuries.
He later died after five days in hospital.