Kim Jong Un's visit to Russia changes global political situation: official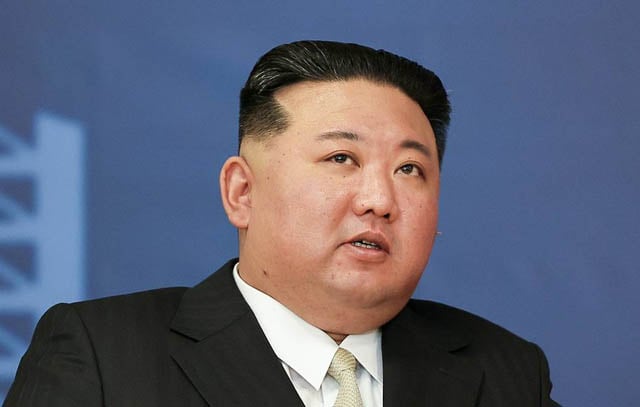 TOKYO, Sept 22, 2023 (BSS/TASS) - North Korean leader Kim Jong Un's successful visit to Russia has brought the relations between the two countries to "new strategic heights," meeting "the demands of the new time" and "changed the world's political environment fundamentally," according to the assessment given by department head of the Central Committee of the Workers' Party of Korea (WPK) Kim Song Nam at a meeting of the Political Bureau at the instruction of its Presidium, which was held on September 20.
"He noted that the visit brought the Korean-Russian relations to new strategic heights in accordance with the requirements of the new time and changed the global political environment fundamentally," North Korea's state radio Voice of Korea reported. The report analyzed the importance of the North Korean leader's visit to Russia and focused on "promising plans to develop the relations," the radio said, adding that the visit to Russia "reached the desired results."
North Korean leader visited Russia on September 12-17. During his trip, he met with Russian President Vladimir Putin at the Vostochny Spaceport and visited a number of facilities in Russia's Far East.
In Komsomolsk-on-Amur, he visited the production site for Su-35 and Su-57 aircraft and familiarized himself with the Superjet -100 (SJ 100) project.
Later, Russia's defense chief Sergey Shoigu showed Kim the country's latest warplanes and the Kinzhal hypersonic missile system, including the MiG-31I missile carrier.
While in Vladivostok, Kim also inspected the Marshal Shaposhnikov frigate, attended a performance of Pyotr Tchaikovsky's ballet the Sleeping Beauty, visited Far Eastern Federal University, an aquarium and an Arnika Group factory that specializes in the production of feed components.