BNP-Jamaat clique trying to thwart country's democracy: Khasru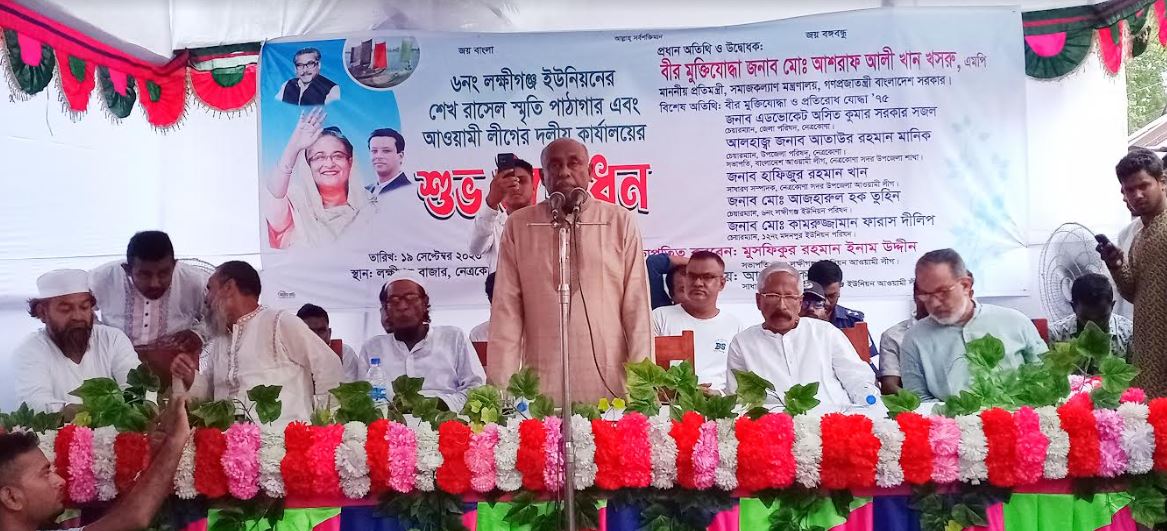 NETRAKONA, Sept 19, 2023 (BSS) - State minister for social welfare Ashraf Ali Khan Khasru today said anti-liberation forces led by BNP-Jamaat clique are hatching deep-rooted conspiracy to destroy the country's ongoing democratic process by creating political unrest across the country.
"The BNP-Jamaat clique after being isolated from the people for their destructive politics, have started plotting to disrupt the country's current democratic process in the name of political movement" he told the inaugural function of the newly constructed Awami League (AL) office of Lakkiganj union unit at Lakkiganj bazer in Netrakona sader upazila as chief guest.
Ashraf Ali Khan Khasru called upon the party leaders and workers to forge a greater unity and solidarity among them by rising above their self-interests and remain vigilant to foil the evil-designs and anti-state activities of the anti-liberation forces.
Chaired by president of Lakkiganj union AL Musfiqur Rahman, the inaugural function was addressed, among others, by chairman of Netrakona zila parishad Asit Kumar Sarker Sazal, chairman of Netrakona sader upazila parisahd Ataur Rahman Manik, general secretary of AL Netrakona sader upazila unit Hafijur Rahman Khan, chairman of Lakkiganj union parishad Ajharul Haque Tuhin and chairman of Modanpur union parishad Kamruzzaman Farash Dilip.
Later, the state minister also inaugurated Sheikh Russel memorial library inside of the Lakkiganj union AL office.