People start getting benefits of RTI Act: Malek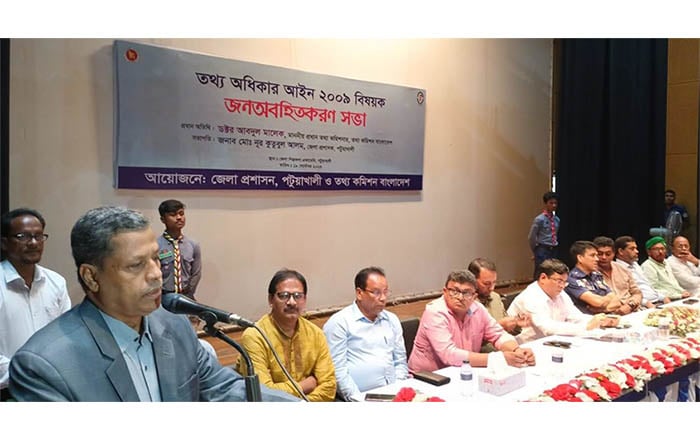 PATUAKHALI, Sept 19, 2023 (BSS) - Chief Information Commissioner Dr. Abdul Malek today said people have started getting benefits of the Right to Information (RTI) Act as it has ensured free flow of information for all levels of people.
"The RTI Act has made a significant contribution to reducing corruption at all spheres of society through ensuring good governance, transparency and accountability," he told a meeting here.
Representatives of different relevant organizations, officials and professionals, among others, were present at the meeting.
Maleq said successful implementation of the Right to Information (RTI) Act can be the best way of supplementing the government's efforts of achieving the Sustainable Development Goals (SDGs) by 2030.
He said it is very crucial for proper implementation of the RTI Act for bringing transparency and accountability at all government and non-government organizations.