Razzaque hopes onion, potato, egg prices to come down soon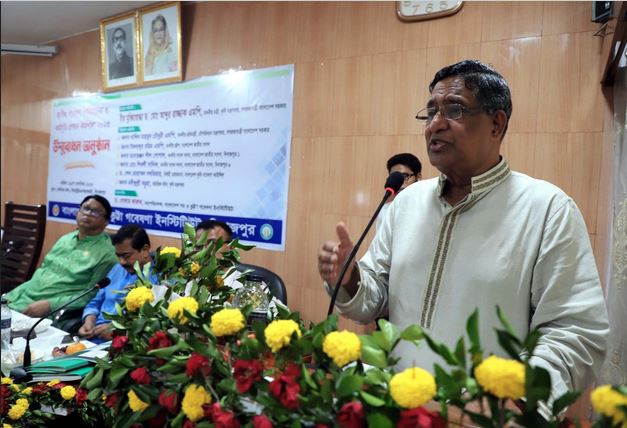 DINAJPUR, Sept 19, 2023 (BSS) - Agriculture Minister Dr Md Abdur Razzaque today hoped that the prices of the essential products like onion, potato and egg would come down soon.
"The increase in the prices of these products is temporary and the prices will come down soon. The government is also working sincerely to ensure that the farmers of the country are not affected by the import of eggs," he said.
The minister, also the Awami League (AL) Presidium Member, was talking to the journalists after inaugurating the impact resistant research complex at the headquarters of Bangladesh Wheat and Maize Research Institute in Nashipur, Dinajpur, a press release said.
He visited various research programmes in the Green House and Bangabandhu Corner and inaugurated the institute's annual research review workshop there, the release added.
Noting that the country's scientists have recently developed improved varieties of wheat, he hoped that the country will be able to reduce the import of wheat in a larger scale by cultivating those improved varieties in coming days.
About BNP's movement, the veteran AL leader said BNP has not succeeded in 15 years in movement and it will not succeed in its ultimate 15-day movement.
"BNP will fail again and their leaders and workers will sink into frustration," he added.

Urging BNP to come to the polls, the minister said:"We want a very capable opposition party in the country."
It is important for the accountability of any country's government, he added.
State Minister for Shipping Khalid Mahmud Chowdhury, Jatiya Sangsad (JS) Whip Iqbalur Rahim, Member of Parliament Manoranjan Sheel Gopal, Director General of Bangladesh Wheat and Maize Research Institute Dr Ghulam Farooq and Executive Chairman of Bangladesh Agricultural Research Council (BARC) Dr Shaikh Mohammad Bokhtiar were present, among others, on the occasion.