N. Korea's Kim returns home from defence-focused Russia trip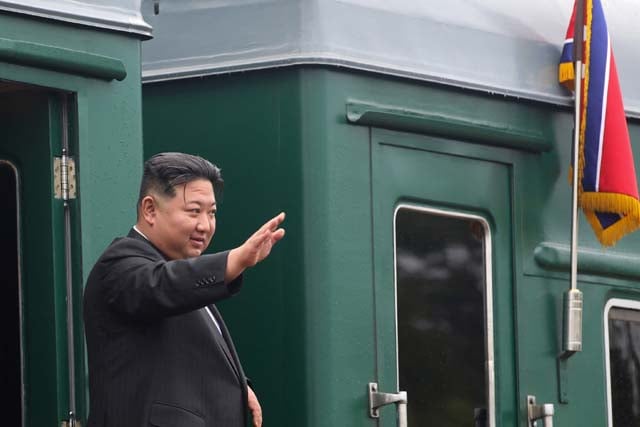 SEOUL, Sept 19, 2023 (BSS/AFP) - North Korean leader Kim Jong Un has "completed his official goodwill visit" to Russia and returned home, state media said Tuesday, adding the trip had "opened a new chapter" in Pyongyang-Moscow ties.

Kim's tour of Russia's far east, which began Tuesday and included a summit with Russian leader Vladimir Putin, has fanned Western fears that isolated, nuclear-armed Pyongyang could provide Moscow with weapons for its war in Ukraine.

During the trip, North Korea's leader inspected everything from Russian space rockets to submarines.

His six-day visit also included a symbolic exchange of rifles with Putin, with Kim declaring that bilateral ties with Russia were his "number one priority".

Although Moscow and Pyongyang are historic allies, with ties dating back to the Korean War, Beijing has long been the North's largest trading partner and most important benefactor.

Pyongyang's Korean Central News Agency on Tuesday said Kim "completed his official visit to the Russian Federation and passed through the Tumangang Railway Station, the border station, on early Monday morning."

During his nine-day tour Kim "further deepened the comradely fellowship and friendly ties with Russian President Putin... and opened a new chapter of the development of the DPRK-Russia relations", it said, referring to the North by its official name.

North Korea and Russia are both under rafts of global sanctions -- Moscow for its Ukraine invasion, Pyongyang for its nuclear weapon tests.

Russia is eager for North Korea's stockpile of artillery shells to be used in Ukraine, while Pyongyang is looking for help with satellite technology and upgrading its Soviet-era military equipment, experts say.

Kim "sent warm greetings to the beloved Korean people" as he crossed back into his country, KCNA said.