BNP hatches conspiracy when election comes: Liton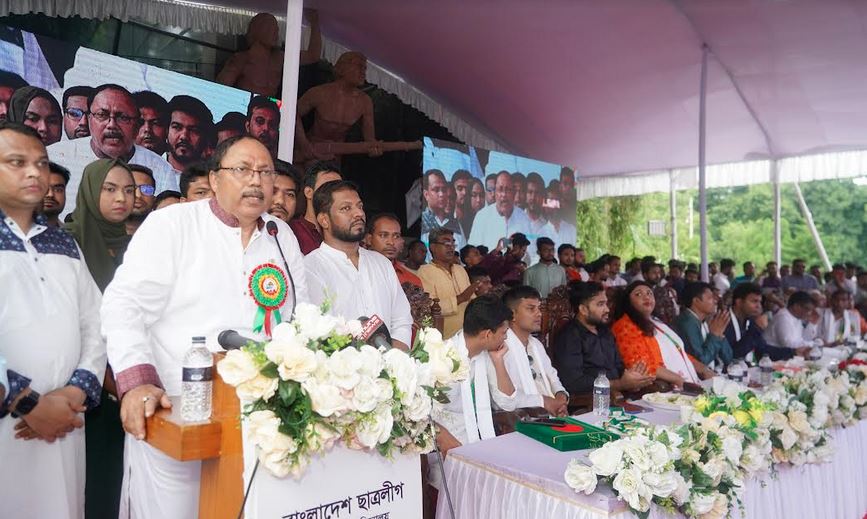 RAJSHAHI, Sept 18, 2023 (BSS)- Mayor of Rajshahi City Corporation AHM Khairuzzaman Liton said today BNP hatched a deep-rooted conspiracy when election comes with an ulterior motive to foil it through anarchies and arson-terrorism.
"The BNP always fear to take part in elections with fear of defeat," he added, while addressing the 26th annual council of Rajshahi University (RU) unit of Bangladesh Chhatra League (BCL) on its campus as the chief guest.
With RU BCL President Golam Kibria in the chair, the council meeting was addressed, among others, by General Secretary Faisal Ahmed, Joint Secretary Abdullah Heel Bari and Rajshahi City Unit President Nur Muhammad Siam.
Bangladesh Awami League Presidium Member AHM Khairuzzaman Liton urged the BCL leaders and workers to take the dynamic and visionary leadership of Prime Minister Sheikh Hasina forward.
He said Prime Minister Sheikh Hasina has been taking the country's development to a new height for betterment of the public in general and the BCL leadership should take the responsibility of sustaining the development.
Highlighting the glorious role BCL played in various nation-building struggles and movements in the past he said the pride must be upheld through benevolent activities for welfare of the students' community.
Mayor Liton said various development programmes have become visible with the efficient leadership of Prime Minister Sheikh Hasina throughout the country at present.
He added that the Bangladesh Awami League with leadership of Prime Minister Sheikh Hasina will have to remain in state power in the years to come. "We will be a rich country if the Awami League remains in power for the next couple of terms constantly," he added.
Liton urged the BCL leadership to strengthen the hands of Prime Minister Sheikh Hasina for consolidating her development works.