Bangabandhu Innovation Grant 'boot camp' begins in Jashore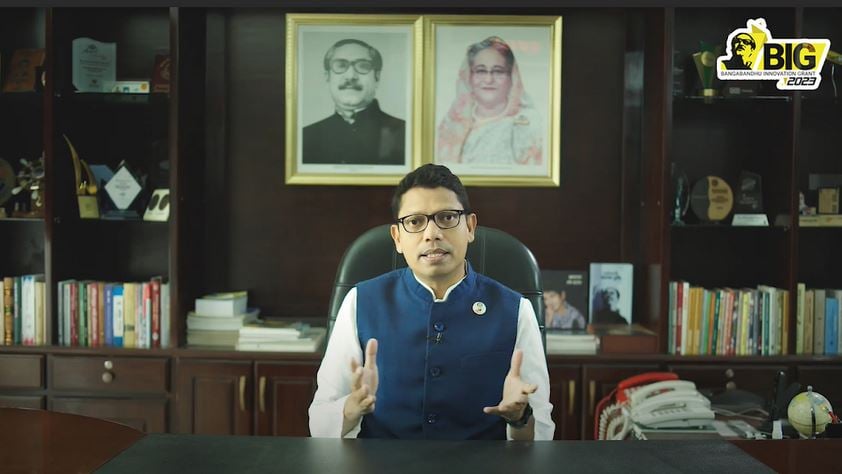 DHAKA, June 10, 2023 (BSS) - A three-day boot camp of the Bangabandhu Innovation Grant (BIG) 2023 has begun at Sheikh Hasina Software Technology Park in Jashore with 105 promising startups.
The Innovation Design and Entrepreneurship Academy (iDEA) Project of the Bangladesh Computer Council (BCC) under the ICT Division is organizing the boot camp with startups selected from the primary screening and online pitching, said Shohag Chandra Das, Communications Consultant for the iDEA Project and Associate Coordinator of BIG 2023.
iDEA Project Director and Joint Secretary Md Altaf Hossain formally inaugurated the three-day boot camp on Friday evening.
Besides, State Minister for ICT Zunaid Ahmed Palak congratulated the participating in a video message in the morning today.
"Our goal was to create a startup and innovation ecosystem as well as startup culture in Bangladesh and we are moving towards that goal," Palak said in his message.
Noting that the response to the BIG-2023 is very positive since about 7,000 startups got registered, he said seven to eight years ago, the term startup was completely new and unknown, but it is now well-known.
iDEA Project Deputy Project Director and Deputy Secretary Dr Md Mizanur Rahman, Senior Consultant of iDEA Project and BIG 2023 Chief Coordinator Siddhartho Goshwami, iDEA Project Consultant and BIG 2023 Technology Associate Coordinator Abul Kalam Ahsanul Azad, Consultant of IT and Support Md Mominul Islam and Research Engineer Md Ashiqul Islam were present on the occasion.
Startups participating in the boot camp will receive mentoring in more than 10 sessions, including startup concept, feasibility, business strategy, technology, and team management from experienced and skilled mentors.
Through these special sessions, popular and experienced corporate professionals of the country will present their different experiences to budding startups or entrepreneurs which will help them establish themselves as successful companies in the future.