Train operation on Dhaka-Bhanga route starts in September: Sujan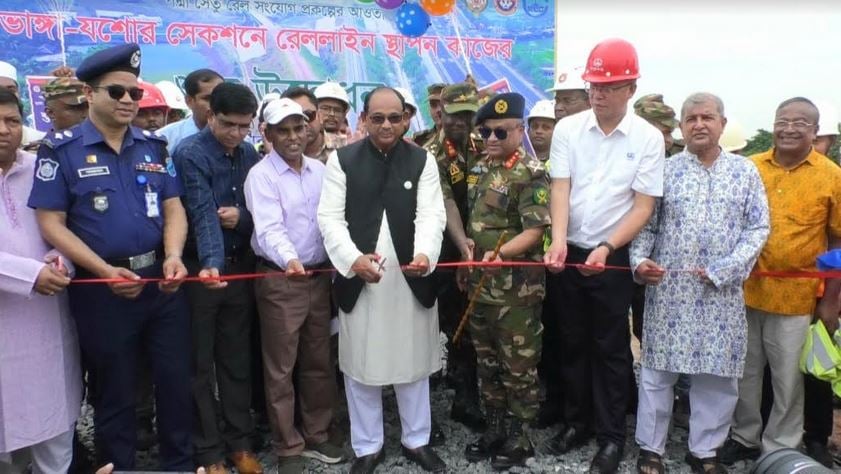 MUNSHIGANJ, June 10, 2023 (BSS) - Railway Minister Nurul Islam Sujan today said trains will be operating on Dhaka-Bhanga route via the Padma Bridge by this September.
He said this while inaugurating the construction of 86-km stone railway line from Bhanga to Jashore at Bhanga Y junction point this afternoon.
The work of Padma Bridge Rail Link Project is progressing rapidly. Huge work is going on to build railway lines without stone at three points and with stone at one point to connect Dhaka to Padma Bridge. Construction work of railway line with stone and railway line without stone is going on simultaneously.
The minister inspected the progress of the railway project and said that Dhaka-Mawa section will be inaugurated in September and that Dhaka-Bhanga train movement will start in September.
He said the construction work of the rail line from Dhaka to Jashore over the Padma Bridge will be completed by June next year.
Major General AKM Rezaul Majid, Chief Coordinator of Padma Bridge Rail Link Project, Project Director Afzal Hossain, Deputy Coordinator of Padma Bridge Rail Link Project Brigadier General Saeed Ahmed, Project Manager of Padma Bridge Rail Link Project-2 Brigadier General Ahmed Jamiul Islam and Project Manager-3 Brigadier General Shamsul Alam Shams, among others, were present.