Circular economy to be introduced to check plastic pollution: Sahab Uddin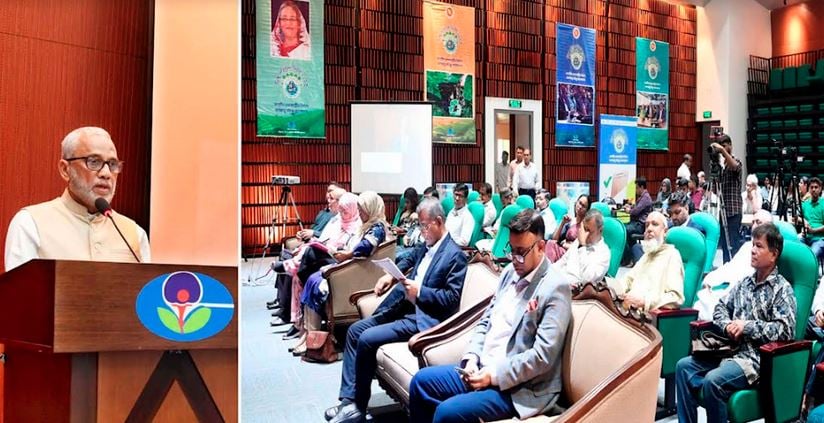 DHAKA, June 8, 2023 (BSS) - Environment, Forest and Climate Change Minister Md Shahab Uddin today said the government has taken steps to implement circular economy model and extended producer responsibility (EPR) to prevent plastic pollution in the country.

He said his ministry has taken up a project in this regard, while four targets have been set up in multi-sectoral action plan for plastic management.
The Environment Minister said these while speaking at a seminar on "Adopting Circular Economy for Sustainable Plastic Management in Bangladesh" at the Department of Environment (DoE) here.
Speaking as chief guest, he said the project has set a target of reducing the use of single-use plastics by 90 percent and other targets will be implemented in phases by 2030.

Besides, Shahab Uddin said, efforts are underway to formulate business models to prevent plastic pollution. In addition, a separate study is being conducted on the consumer behavioral change, he added.
He said a National Committee was formed under the Solid Waste Management Rules 2021 that will review the action plans and annual reports of the local government institutions on solid waste management, including prevention of plastic pollution.

"If this is implemented, control of plastic pollution along with solid waste will be easier.
Also, stakeholder participation, public awareness raising, monitoring and enforcement will be strengthened and enforcement of relevant laws and regulations will be ensured," Shahab Uddin added.

Mentioning that a concerted effort to curb plastic pollution is essential, he said, adding that it will be possible to check plastic pollution with everyone's cooperation.
Additional Secretary (Environment) of the ministry Sanjay Kumar Bhowmik, Federation of Bangladesh Chambers of Commerce & Industries (FBCCI) President Md Jashim Uddin, World Bank Country Director Abdoulaye Seck, UNIDO Bangladesh Country Representative Dr Zaki Uz Zaman and UNIDO Regional Head Dr René van Berkel also spoke at the seminar with DoE Director General Dr Abdul Hamid in the chair.

Policy Exchange Bangladesh Chairman and its Chief Executive Officer Masrur Reaz and GIZ India's Waste Consultant Kartik Kapur presented keynote papers.