3 pc budgetary allocations needed for better healthcare service: Maleque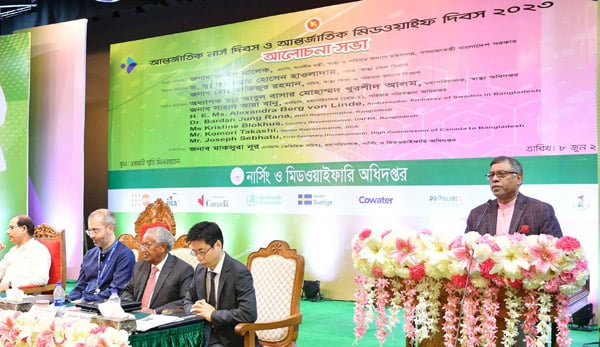 DHAKA, June 8, 2023 (BSS) - Health and Family Welfare Minister Zahid Maleque today said the health sector needs 3 percent budgetary allocation for ensuring improved healthcare services to the people.
"In the current budget, only one percent has been allocated for health sector, which is inadequate for increasing healthcare facilities to the people," he told a discussion at Osmani Memorial Hall marking international Day of the Midwife and International Nurses Day, an official release said.
Secretary of Health Services Department Md. Anwar Hossain Hawladar, Secretary of Health Education Department Md. Azizur Rahman, Director General of Family Planning Department Sahan Ara Banu and World Health Organization (WHO) representative Dr. Bardan Jung Rana, among others, addressed the discussion with Director General of Nursing and Midwife Directorate Maksura Noor in the chair.
Maleque said, "Ten percent of total budget are allocated in developed countries... we have to increase budgetary allocation for health sector as it is urgent for improving overall healthcare system."
At present, there are 45,000 nurses and midwives working in the country as the present government have recruited a significant number of nurses and midwives, he added.
Highlighting the important role of nurses in fighting Corona, the minister said nurses should be more involved in keeping the hospital clean and improving healthcare services.