NATO chief to chair emergency Ukraine meeting over dam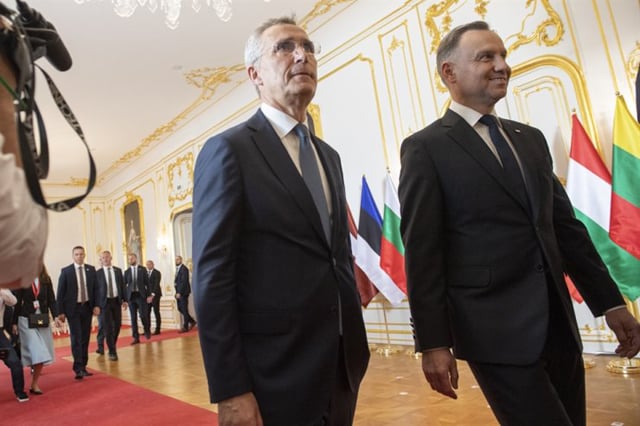 BRUSSELS, June 8, 2023 (BSS/AFP) - NATO Secretary General Jens Stoltenberg said he will chair a meeting Thursday of an emergency coordination panel with Ukraine on the "outrageous destruction" of a frontline dam.
The wrecking of the Kakhovka dam in the southern Kherson region unleashed waters "displacing thousands of people and causing an ecological catastrophe in Ukraine," he said in a tweet on Wednesday.
He added that Ukrainian Foreign Minister Dmytro Kuleba would participate by video link in Thursday's meeting of the NATO-Ukraine Commission.
Kuleba tweeted that the meeting was called at his request, and said Stoltenberg had promised "NATO mechanisms will be used to provide humanitarian assistance".
A NATO spokeswoman said no more details on the meeting, including the time it would be held, were available to share with the media.
Kuleba reiterated Kyiv's accusation that the "crisis" was "caused by Russia's destruction of the Kakhovka dam".
Russia has blamed the demolition of the dam on Ukraine.
NATO member Britain said it would wait for more facts before apportioning blame for the dam's destruction.
France, another key Ukraine ally in NATO, said it would send aid to Ukraine. President Emmanuel Macron, writing on Twitter after speaking by telephone with Ukrainian counterpart Volodymyr Zelensky, condemned "this atrocious act".