Florida confirms role in relocating Texas migrants to California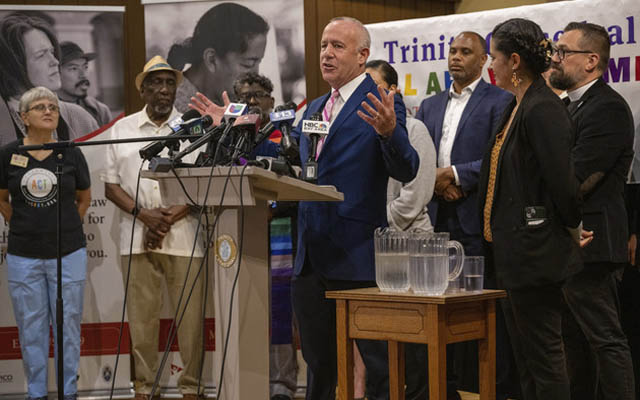 MIAMI, June 7, 2023 (BSS/AFP) - Government authorities in Florida in recent days organized two flights to take migrants from the United States' southern border in Texas to California, state officials told AFP on Tuesday.
The Florida Division of Emergency Management said in a statement that two groups of migrants -- one last week and one on Monday -- boarded the flights to the city of Sacramento "voluntarily," and landed in the care of the nonprofit Catholic Charities.
The flights follow another high-profile controversy that emerged last year when Florida officials arranged a flight from the Texas border to Martha's Vineyard, in liberal Massachusetts.
The move was seen as a way for conservative Florida Governor Ron DeSantis to frustrate Democratic opponents who generally say they welcome migration -- while Republican-led border states complain they're overwhelmed by large numbers of people crossing from Mexico.
Migrants on the September flights said they were misled, and a Texas sheriff's office has since recommended criminal charges be filed in the case.
This time around, Florida officials shared videos of migrants seen reading documents with a pen in their hands, smiling at the camera or saying they were treated well.
"Florida's voluntary relocation is precisely that -- voluntary," the Florida Division of Emergency Management said. "Through verbal and written consent, these volunteers indicated they wanted to go to California."
But California Attorney General Rob Bonta told local media Monday that the many of the migrants were confused.
"We learned that many of them didn't know where they were being taken and didn't know where they were until they arrived," he said.
DeSantis, a candidate for the Republican nomination for the 2024 presidential election, has been promoting a tough stance against illegal immigration for months, blaming Democratic President Joe Biden for neglecting the border with Mexico.
In February he approved a law that authorizes his government to transfer undocumented immigrants to another state, even if they live outside Florida -- which does not touch the Mexican border.
More than a dozen citizens from Colombia and Venezuela landed in Sacramento on Friday, according to the US press.
The second group, made up of about 20 people, mostly Venezuelans, arrived three days later, according to The New York Times.
Their arrival outraged California's Democratic Governor Gavin Newsom, who said on Twitter the move could amount to "kidnapping."
The Florida Division of Emergency Management called those kinds of accusations hypocritical.
"From left-leaning mayors in El Paso, Texas, and Denver, Colorado, the relocation of those illegally crossing the United States border is not new," it said. "But suddenly, when Florida sends illegal aliens to a sanctuary city, it's false imprisonment and kidnapping."