Rural economy is more important for country's Development-Rail Minister Sujon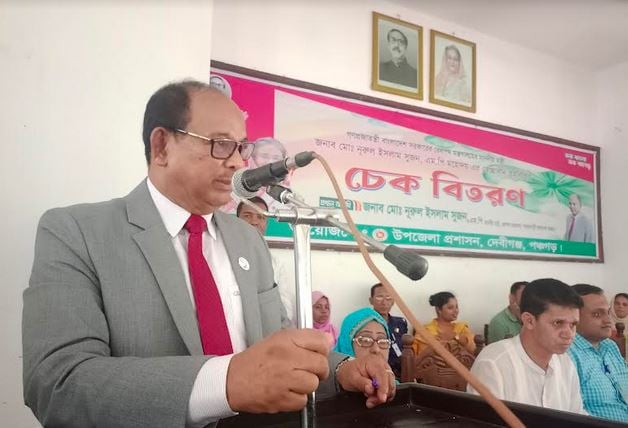 PANCHAGARH, June 6, 2023 (BSS)-Railways Minister Advocate Nurul Islam Sujon has said that the rural economy is more important for country's welfare and development.
"Enough economic progress has been made among the rural men and women due to the healthy rural economy," he said while distributing cheques of Taka 10 lakh from his own fund among 200 poor and distressed men and women from Boda and Debiganj Upazila at Debiganj Upazila Parishad here yesterday as chief guest.
The present government is relentlessly working for bringing economic development in the rural people through imparting trainings, he said adding that for this reason the government is giving manifold opportunity to the rural women and men.
The Minister said the rural women are getting training for nursery, gardening, agriculture, cow and goat rearing, learning sewing-machine from the government.
"We have done massive development in the Rail communication system and rail line has been extended up to Chilmari", he said adding that a project has already been taken for the construction of rail line up to Panchagarh- Banglabandha. The Minister also urged to the people to cast their votes for Boat in the next general election.
Debiganj Upazila Nirbahi Officer (UNO) Golam Ferdous presided over the function. It was addressed, among others, by central Jubo League leader and minister's son Barrister Koushik Nahian Navid, Debiganj Municipality Mayor Abu Bakar Siddik Abu and Upazila Awami League president Gias Uddin Chowdary. Upazila Project Implementation Officer (PIO) Md Momin conducted the programme.