Brazil election court to hear Bolsonaro case on June 22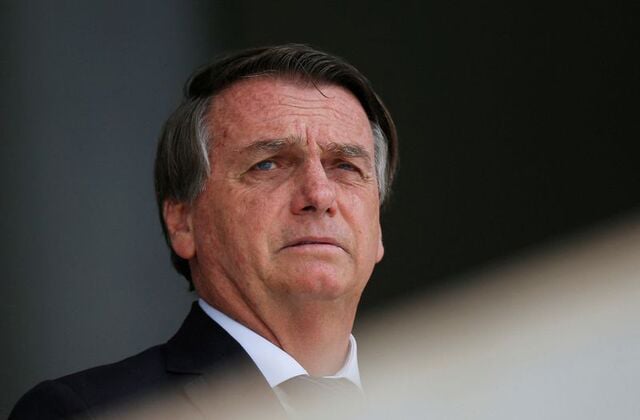 BRASÍLIA, June 6, 2023 (BSS/AFP) - Former far-right president Jair Bolsonaro will go on trial on June 22 at Brazil's top elections court on charges of abuse of power and misinformation, the court said Monday.
If convicted, the former Army captain could be barred from running for elected office.
Bolsonaro is being investigated for attacking the electoral courts and criticizing, without evidence, the reliability of electronic voting during a meeting with ambassadors last July, less than three months before the October presidential elections in which he was defeated by the current president, Luiz Inacio Lula da Silva.
In front of dozens of ambassadors and diplomats from France, Spain and the European Union, Bolsonaro said he wanted to "correct failures" in the system and have "transparency" in the vote.
"I am being accused of a coup all the time (...) I am questioning this ahead of time because we have time to solve the problem, with the participation of the Armed Forces," added the then-president, who accompanied his speech with a PowerPoint presentation on the electoral system.
The Superior Electoral Tribunal (TSE) will meet in plenary session on June 22 to examine the charges. If necessary, deliberations may continue on June 27 and 29, the court announced.
If convicted, Bolsonaro could be disqualified from politics for eight years.
The federal prosecutor's office supports a declaration of ineligibility for the former president "due to abuse of political power and improper use of the media," the TSE said.
The former president faces more than a dozen administrative cases in the electoral court for alleged abuse of power during the 2022 electoral race.
He is also the subject of four investigations in the Federal Supreme Court, with potential sentences that include imprisonment.
Among the charges are his alleged role as mastermind and instigator of the riot of thousands of his supporters who stormed the Supreme Court, Congress and the presidential palace in Brasilia on January 8.
The ultra-rightist made the electronic ballot box a target of attacks due to its supposed vulnerability, which he said could be used against him.
Brazil adopted electronic voting in 1996 and so far no security problems have been verified.