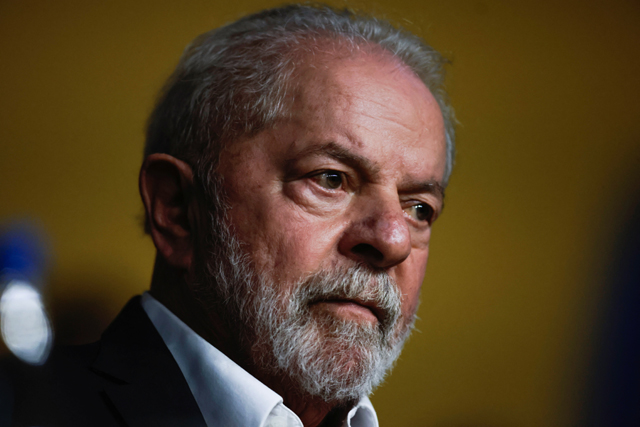 BRASÍLIA, June 6, 2023 (BSS/AFP) - Brazilian President Luiz Inacio Lula da Silva urged the world Monday to ensure British journalist Dom Phillips and Brazilian Indigenous expert Bruno Pereira did not die in vain, at commemorations marking one year since their murder in the Amazon rainforest.
In a case that caused global outcry, Phillips and Pereira were killed on June 5, 2022 on a reporting trip to the edge of the Javari Valley, a far-flung Indigenous reservation in northwestern Brazil that experts say has been invaded by drug traffickers, illegal gold miners and poachers.
"I want to pay tribute to Dom Phillips and Bruno Pereira, and all those who lost their lives defending the environment," Lula said at an event in Brasilia that opened with a resounding salvo of applause in memory of the two men.
"The best way to honor them is to make sure their struggle wasn't in vain," he said, announcing new initiatives to fight illegal deforestation in the Amazon, which surged under his far-right predecessor, Jair Bolsonaro (2019-2022).
In that spirit, Lula later unveiled an update of an initiative he launched in 2004 during his first term as president, only for it to be scrapped by Bolsonaro, under whom deforestation shot up by 75 percent compared to the previous decade.
Iconic Indigenous chief Raoni Metuktire also attended the event, wearing his traditional lip plate and feather headdress, along with the victims' widows and Pereira's daughter, who got hugs from First Lady Rosangela da Silva, Environment Minister Marina Silva and Indigenous Affairs Minister Sonia Guajajara.
Police say illegal fishermen with suspected ties to a drug-trafficking ring have confessed to shooting Phillips and Pereira, hacking their bodies to pieces and hiding them in the jungle, where the remains were found after a 10-day search.
In the latest development, police charged an alleged drug-trafficking boss, Rubens "Colombia" Villar, with masterminding the murders, Brazilian TV network Globo reported Sunday. They also brought charges against an alleged henchman for Villar, local fisherman Janio Freitas de Souza, it said.
Three other fishermen are currently on trial for the murders.
- Emblematic case -
One year on, the case has become a symbol of the combustible mix of violence, greed, lawlessness and poverty fueling the destruction of the world's biggest rainforest -- and the dangers faced by journalists, experts, Indigenous groups and others trying to draw attention to the Amazon's plight.
At another tribute in Rio de Janeiro, Phillips's widow, Alessandra Sampaio, urged people to honor the late men's memory by informing themselves about the fight to save the Amazon, "that beautiful, marvelous ecosystem we barely know."
She shared a poignant embrace with Indigenous leader Beto Marubo, a close friend and colleague of Pereira's.
"The Brazilian state owes the world an explanation for these murders," said Marubo, a leader of Indigenous-rights group UNIVAJA.
Commemorations, which coincided with World Environment Day, were also scheduled for London and other cities across Brazil.
A tribute was also held in Atalaia do Norte, near the Javari Valley reservation, where Indigenous singers performed traditional songs in tribute to the pair, and a patrol team trained by Pereira took a boat to revisit the site where their remains were found.
- 'Heroes of the forest' -
Phillips, 57, who published in The Guardian, New York Times, Washington Post and other leading media, was working on a book called "How to Save the Amazon."
Pereira, 41, a top official at Brazil's Indigenous affairs agency FUNAI, had taken unpaid leave after clashing with the agency's then-director, Bolsonaro appointee Marcelo Xavier.
He was working to help Indigenous groups protect their land -- a job that had earned him death threats.
Both men were highly respected for their work, and their disappearance triggered international condemnation, from rock band U2 to Hollywood star Mark Ruffalo to late football legend Pele.
"It had such an impact," Sampaio, 52, told AFP.
"I've even heard from lots of children, who say they see Dom and Bruno as heroes of the forest."
The fight to protect the Amazon, a key resource in the race to curb climate change, gained new impetus in Brazil when Lula defeated Bolsonaro in elections last year.
But the ongoing threat was underlined last week when Congress passed bills cutting the powers of Lula's environment and Indigenous-affairs ministries and dramatically curbing the protection of Indigenous lands.
In announcing the new deforestation drive Monday, Lula said, "Brazil, thanks mainly to the Amazon rainforest, is to a large extent responsible for the planet's climate equilibrium."
This new deforestation plan, Lula said, means that "the atmosphere again becomes a priority, after four years of indifference and neglect."