Poet Nurul Huda to inaugurate Bangla Book Fair in New York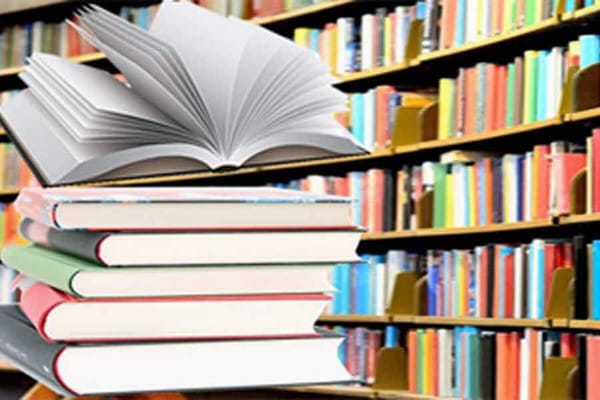 DHAKA, June 5, 2023 (BSS) - Bangla Academy Director General Poet Muhammad Nurul Huda will inaugurate 4-day Bangla Book Fair 2023 in New York on July 14.
Muktadhara Foundation, a New York-based non-profit literary-cultural platform of Bangla speakers of South Asian origin now living in North America, has been arranging the Bangla book fair in the USA to spread Bangla language, literature, heritage across the world.

The 32nd edition of the book fair will be held on July 14-17 at Jamaica Performing Arts Center (JPAC) in New York, USA, said a press release here today.
Some 25 leading publishers of Bangladesh and Kolkata have already registered to join the fair.
To implement the four-day book fair successfully, the convening committee members were introduced before the media in a programme at a Jackson Heights restaurant in New York on Sunday.
Muktadhara Foundation founder and general secretary Biswajit Saha moderated the function with book fair's convener and former official of World Bank writer Dr Abdun Nur in the chair.
Muktadhara Foundation outgoing chairperson writer Ferdous Sajedin, Vice-Chairperson Saud Chowdhury, poet and writer Ranu Ferdous, Dr Obaidullah Mamun, Semanti Wahed and Sabina Hai Urbi also spoke in the function.
The organizers said National Book Center Director Minar Monsur, writer Shahaduzzaman, poet Subodh Sarker, writers Anisul Haque and Tridib Kumar Chattopadhyay will join the book fair.
Films will be screened while seminar and symposiums will also be arranged during the fair.
Biswajit Saha said Muktadhara-JFB Literary Award will also be given likewise previous years.
Shahid Quadri Grantho Purshkar 2023 will be given for new writers in the fair while best publishing house among the participating publishers in the book fair will get Chittaranjan Saha Best Publication Award.