National Book Centre holds view-exchange on research report publication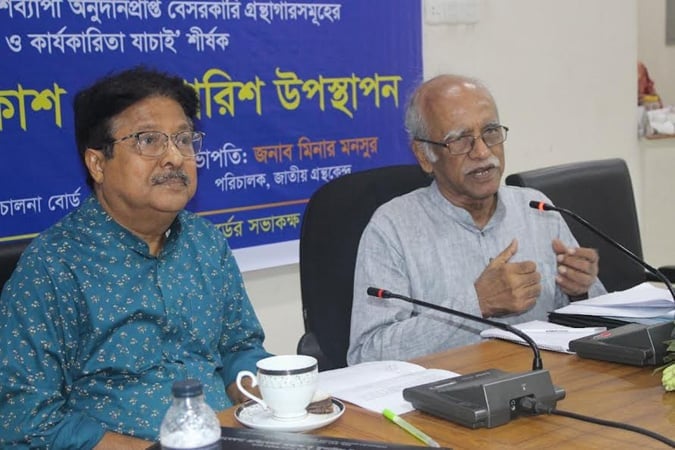 DHAKA, June 5, 2023 (BSS) - National Book Centre today held a view-exchange meeting on "Publication of Research Report and Presentation of Recommendations" at the conference room of the board of directors of the centre.
The meeting was arranged to apprise the media and partners of the recommendations that came from the research reports on the current state, capability and usefulness of private libraries which get donations from the Cultural Affairs Ministry.
Liberation War Museum Trustee and National Book Centre Board of Directors' Member Mofidul Haque joined the meeting as the chief guest with National Book Centre Director Minar Monsur in the chair.

Professor of Dhaka University Information Science and Library Management Department, Dr Kazi Mostak Gausul Hoq presented the recommendations of the research report.

The data of the research work was collated by dividing 36 districts from four divisions into nine zones.

Mofidul Haque said research is a big medium to evaluate the usefulness and capability of private libraries across the country.

"We will get a clear concept of the true scenario of private libraries through research," he said.

He said the aim of the research is to create more readers and make libraries more effective.

Minar Monsur said people are not interested in reading books for many reasons. Under these circumstances, this research is very important to know the true scenario of the private libraries of the country, he said.