US visa policy is unexpected: Amu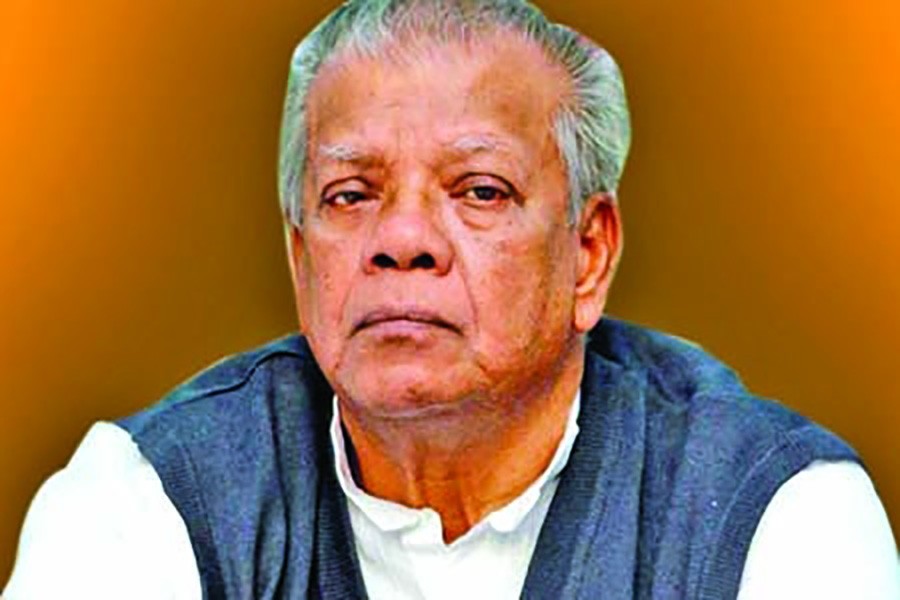 DHAKA, June 4, 2023 (BSS) - Awami League (AL) Advisory Council Member and central 14-party alliance Coordinator and Spokesperson Amir Hossain Amu today termed the US's new visa policy for Bangladesh as an unexpected one.
"The Awami League-led 14-party alliance thinks that this visa policy is an unexpected one, which is being used in favor of someone," he said, replying to a question from journalists after holding a meeting of the alliance at his city residence in Eskaton.
Mentioning that the country's current political situation was discussed in the meeting, the veteran AL leader said, "We think that the Bangalee nation is united to uphold every provision of the constitution. The government is committed to present a free and fair election. We don't wish any intervention in this regard".
Amu said it (visa policy) can be helpful for those who want to spoil the election with various excuses and question the election.
"If any other country has doubts, they can sit and decide regarding whether there is any loophole in the constitution. Let them see and discuss. But the election should be held on the basis of the constitution. We don't want to let the constitution to be disrupted and hurt in any other way," he added.
Replying to another question whether the 14-party alliance would hold dialogue over a participatory poll, the AL leader said, "If there is trust in the people and constitutional elections, everyone should participate. We invite all political parties to take part in the elections for the sake of fair elections".
Expressing concern over the price hike of essentials, Amu said the alliance urged the concerned authorities to make the market situation normal as soon as possible.
Noting that discussion on the proposed budget will be held in details in the parliament, he said, "We think the price of paper and pen should be reduced. The tax levied (on paper and pen) should be withdrawn".
In the meeting, the 14-allaiance urged the government to bring the country's current power situation to normal as soon as possible.
"The Prime Minister is making every effort to normalize the power situation. We have to see whether the government is aware and gives effort. But if the situation goes out of control, there will be no outcome, blaming anyone," Amu said.
The meeting decided to hold a public rally in front of AL Central Office in the city's Bangabandhu Avenue on June 6.
Workers Party President Rashed Khan Menon, Samyabadi Dal General Secretary Dilip Barua, Jatiya Party (JP) General Secretary Sheikh Shahidul Islam, AL Presidium Member Mofazzel Hossain Chowdhury Maya (Bir Bikram), AL Joint General Secretary Mahbubul Alam Hanif, AL Liberation War Affairs Secretary Advocate Mrinal Kanti Das, Bangladesh Tariqat Federation Chairman Syed Najibul Bashar Maizbhandari, Communist Kendro Convener Dr Wazedul Islam, Ganatantri Party General Secretary Dr Shahadat Hossain and Gono Azadi League President Advocate SK Sikder joined the meeting, among others.