Another arson attack targets Guyana girls' dorm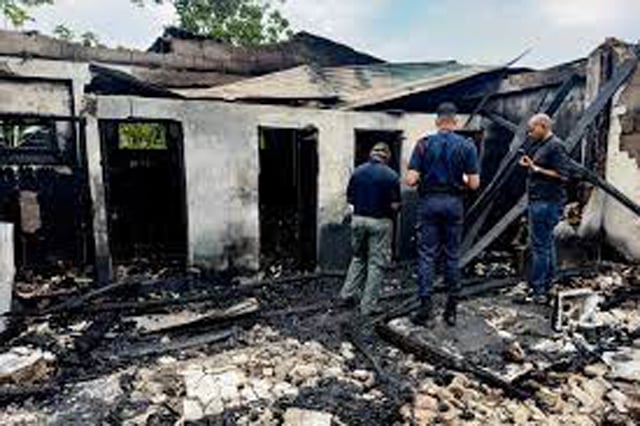 CARACAS, Guyana, June 2, 2023 (BSS/AFP) - An arson attack partially destroyed
a girls' dormitory in a Guayanan village near the Brazilian border Thursday,
less than a fortnight after a fire at another girls' boarding school killed
19 children, police said.
There were no reported casualties in the blaze in Karasabai, in the southwest
of the country. The 19 residents, aged 11 to 16, were able to escape the fire
caused by four young men who wanted revenge for having been chased away from
the building, according to police who were called by the concierge at 2:30 am
(0630 GMT) local time.
"Four teenage boys admitted to investigators that they on Thursday burnt down
a Roman Catholic girls' hostel ... after they were chased away," police said.
Last month the South American nation was left in shock when 19 children died
in a fire in another dormitory for girls which police said had been
deliberately started by a girl who was angry at having her mobile phone
confiscated. Pupils were not allowed to have phones in the dormitory.
That fire occurred in the mining town of Mahdia in the center of the country.
Eighteen young girls and a toddler boy perished, unable to escape from the
building whose windows were fitted with bars.
The president declared three days of national mourning, and Independence Day
on May 26 was transformed into a day of tribute and prayer.