Budget for FY2023-24 to be passed on June 26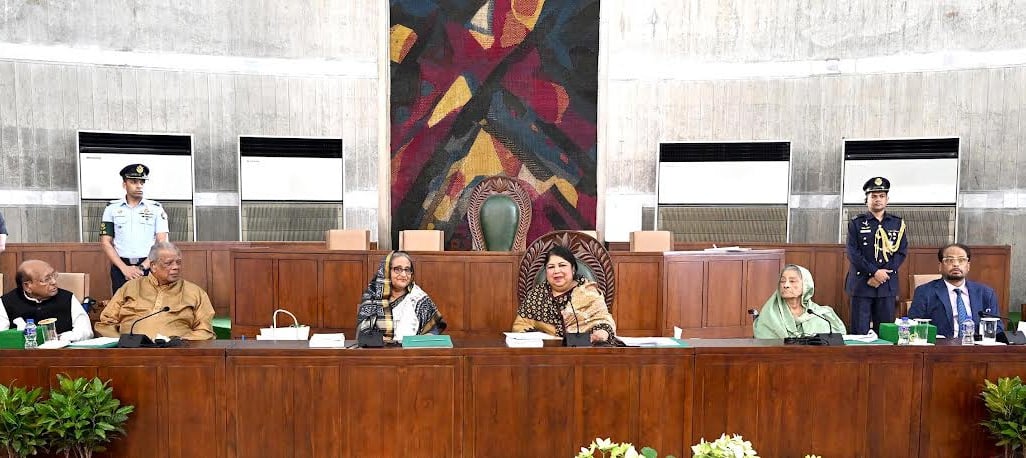 DHAKA, May 31, 2023 (BSS) - The budget for the 2023-24 fiscal year will be passed in parliament on June 26 as the Finance Bill is scheduled to be passed on June 25.
The decisions were taken at a meeting of the Business Advisory Committee (BAC) held at Jatiya Sangsad Bhaban with Committee Chairman and Jatiya Sangsad (JS) Speaker Dr Shirin Sharmin Chaudhury in the chair.
Prime Minister and Leader of the House Sheikh Hasina, Opposition Leader Raushon Ershad, Amir Hossain Amu, Tofail Ahmed, Sheikh Fazlul Karim Selim, Obaidul Quader, Rashed Khan Menon, Hasanul Huq Inu, Deputy Speaker Md Shamshul Huq Tuku, Anisul Huq, Golam Mohammad Quader, Anisul Islam Mahmud and Chief Whip Noor-E-Alam Chowdhury attended the meeting.
According to the decisions of the meeting, JS session will start at 5pm on each working day. But the budget will be placed at 3pm on Thursday (June 1) while around a 40 hours discussion will be held on the proposed budget from June 4 to 24.
Initially the 23rd session of the current parliament that began today will continue till June 26. After a short vacation for Eid-ul-Azha, the session will resume on July 2.
A total of 1,640 questions, including 86 questions for the Prime Minister and 1,554 questions for other ministers, were received for this session.
Some 32 attention notices were received under Rule 71 while no notice was received from the Private members. The number of previously pending private bills is 8. Of the 22 government bills, 11 are under examination in committees, four are awaiting pass and seven are awaiting introduction in the session.
Senior Secretary of the Parliament Secretariat KM Abdus Salam conducted the meeting.