Former US First Lady Rosalynn Carter has dementia: family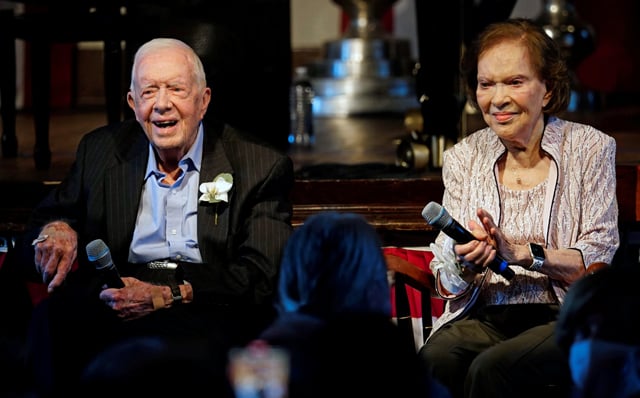 WASHINGTON, May 31, 2023 (BSS/AFP) - Former US first lady Rosalynn Carter, the 95-year-old wife of former president Jimmy Carter, has dementia, the Carter family said Tuesday.
"She continues to live happily at home with her husband, enjoying spring in Plains (Georgia) and visits with loved ones," the family said in a statement.
Jimmy Carter, 98, has been receiving hospice care at their home in Plains since mid-February.
The Carter family said they hoped that by revealing that Rosalynn Carter has dementia it would help lessen the stigma surrounding the condition.
"We hope sharing our family's news will increase important conversations at kitchen tables and in doctor's offices around the country," they said.
"We do not expect to comment further and ask for understanding for our family and for everyone across the country serving in a caregiver role," they added.
Jimmy Carter's nonprofit foundation announced on February 18 that after several hospital stays the former president and Nobel peace laureate had decided to spend his "remaining time" at home.