One dead in Russia after Ukrainian strike on centre for displaced people: governor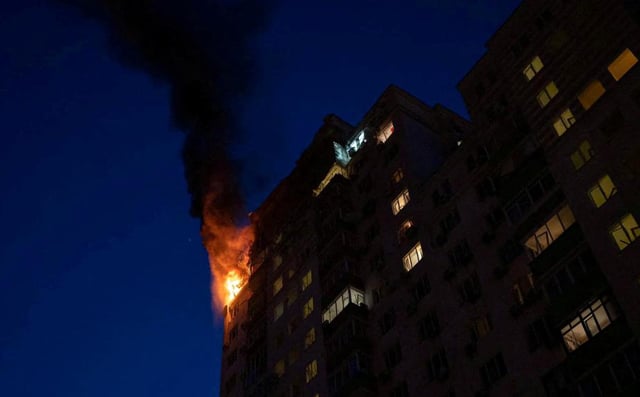 MOSCOW, May 31, 2023 (BSS/AFP) - One person was killed and two others injured on Tuesday in a Ukrainian bombardment on a centre for displaced people in the border region of Belgorod, the regional governor said.
"Ukrainian armed forces fired artillery at a centre for displaced people housing elderly civilians and children... a security guard was killed and two people were injured," the governor Vyacheslav Gladkov said on Telegram.
The two people injured are in intensive care in a "serious condition", he said.
In the post Gladkov added photographs of a damaged building with shattered windows, one showing a hole in the ground apparently caused by the impact of a strike, and another showing adults and children being loaded onto buses.
The Belgorod region, bordering Ukraine, has in recent weeks been hit by dozens strikes from across the border and seen attempted incursions from armed groups.
The Russian capital Moscow was itself targeted by drones early Tuesday morning in the first such attack since the beginning of the Kremlin's assault on Ukraine.