Sri Lanka wants to take tourism collaboration to next level: envoy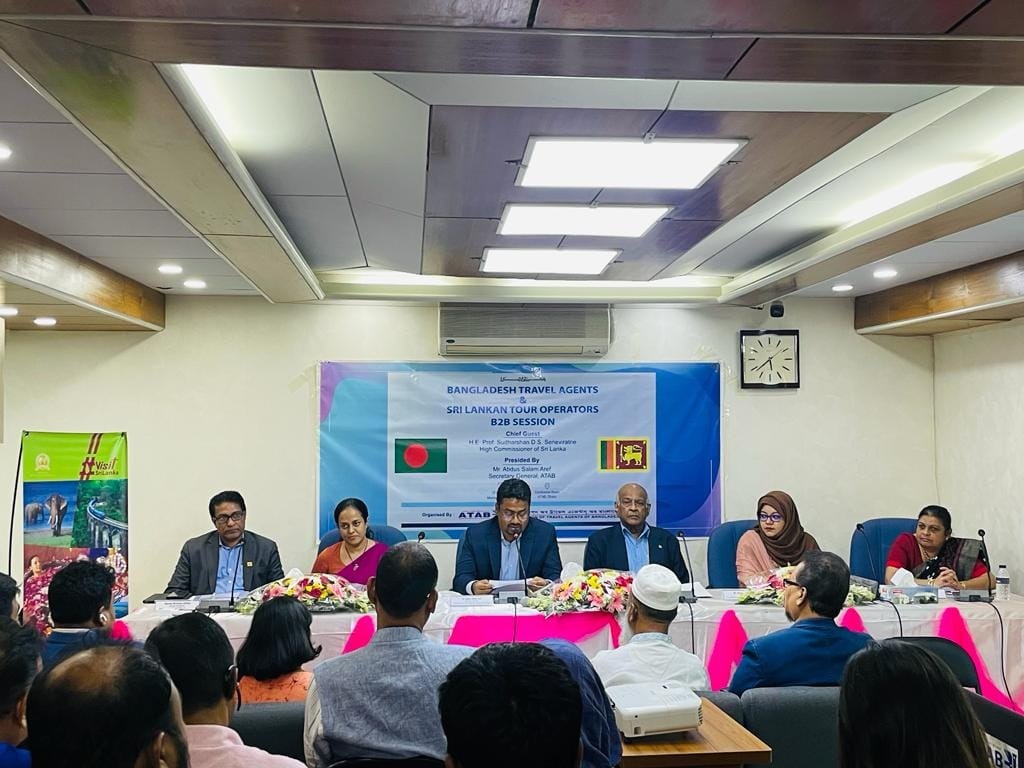 DHAKA, May 30, 2023 (BSS) - Sri Lankan High Commissioner to Bangladesh Prof. Sudharshan Seneviratne has said his country is keen to make further collaboration with Bangladesh to flourish tourism in the two friendly countries through exploiting the untapped potentials, especially marine archaeology in Bay of Bengal.
"We have already some cooperation with Bangladesh tourism sector... we would like to take it to next level," he said.
The envoy was speaking at a business to business (B2B) network session between visiting tour operators of Sri Lanka and local travel agents organized by Association of Travel Agents of Bangladesh (ATAB) at its office in the capital on Monday evening.
The high commissioner said Sri Lanka has expertise in marine archaeology and it is keen to help Bangladesh to explore this untapped sector for its scientists as well as adventure tourism sector.
Seneviratne said Bangladesh's inland riverine tourism can be a good product to attract Sri Lankan tourist to visit here.
ATAB secretary general Abdus Salam Aref presided over the B2B session while the ATAB and Sri Lanka Tourism Board made country presentation from on behalf of their respective sides.
ATAB vice president Afsia Jannat Saleh, Sri Lankan deputy high commissioner in Dhaka Ruwanthi Delpitiya, Sri Lankan tourism board Pubic Relation Director Madubhani Perera and Sri Lankan Airlines country manager Sharuka Wickrama Adittiya also spoke on the occasion.
Perera said that the Sri Lankan tourism board would like to receive 20,000 to 25,000 Bangladeshi tourists in Sri Lanka this year while the South Asian island nation was so far able to attract as high as 15,000 tourists from Bangladesh in 2017.
She said that Sri Lanka has a religion tourism circuit with India and Nepal and currently they would like to add Bangladesh in such circuit so that Sri Lankan pilgrim tourists can visit Bangladesh along with other two neighboring countries.
The Sri Lankan tourism board director said her country's tourism destinations could offer a lot to Bangladeshi tourists as the islands have beaches, world heritage sites, rich tradition and culture, safari as well as adventure tourisms while, currently, the Sri Lankan airline is operating daily flights from Dhaka to Colombo.
Sri Lankan Airlines country manager Sharuka Wickrama Adittiya said his airlines is not only promoting Sri Lankan tourism, it is also trying to attract Sri Lankan travelers to visit Bangladesh by offering lucrative holiday packages.