Senegal police clash with supporters of opposition leader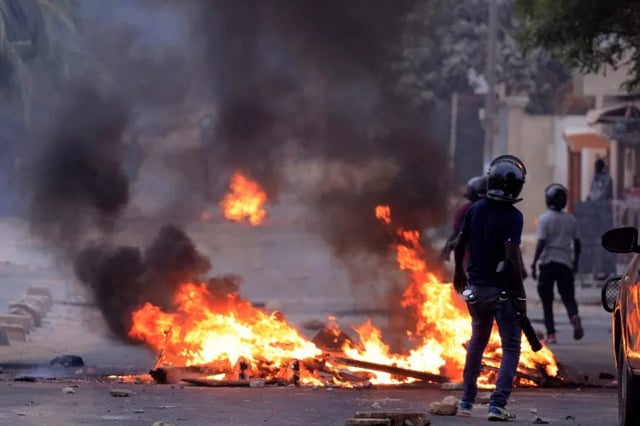 DAKAR, May 30, 2023 (BSS/AFP) - Senegalese youths clashed with security forces in Dakar on Monday near the home of opposition leader Ousmane Sonko, who faces a rape trial and was returned to the capital by police at the weekend.
Sonko, who came third in presidential polls in 2019 and has announced he will run again, is seen by observers as a thorn in the side of President Macky Sall and has repeatedly criticised the authorities.
Groups of youths attacked security forces who were deployed in large numbers in the area around Keur Gorgui, where Sonko lives, AFP journalists said.
They also burned tires on one of the capital's main arterial roads nearby, and set up makeshift roadblocks in adjacent streets.
Security forces responded by firing tear gas, and later blocked roads leading to Sonko's home.
Sonko, a keen user of social media, has not posted on his Twitter accounts since police in southern Senegal forcibly returned him to Dakar on Sunday.
His silence has given rise to a flood of speculation over whether he will be placed under house arrest.
No government official has commented on his situation.
"The restrictions on freedom of movement imposed on Ousmane Sonko without notice are illegal and must end," rights group Amnesty said in a statement on social media.
Sonko, who has declared his intention to run in presidential polls in 2024, faces being ruled ineligible if convicted in his rape trial, which he has attacked as politically motivated.
Tensions have been rising ahead of the verdict which is due on Thursday.
Sonko's supporters have frequently rallied to his defence, leading to incidents and unrest since the case began in 2021.
That year, his arrest contributed to several days of riots that left at least a dozen people dead.