Efforts underway to ensure affordable, uninterrupted energy: Nasrul Hamid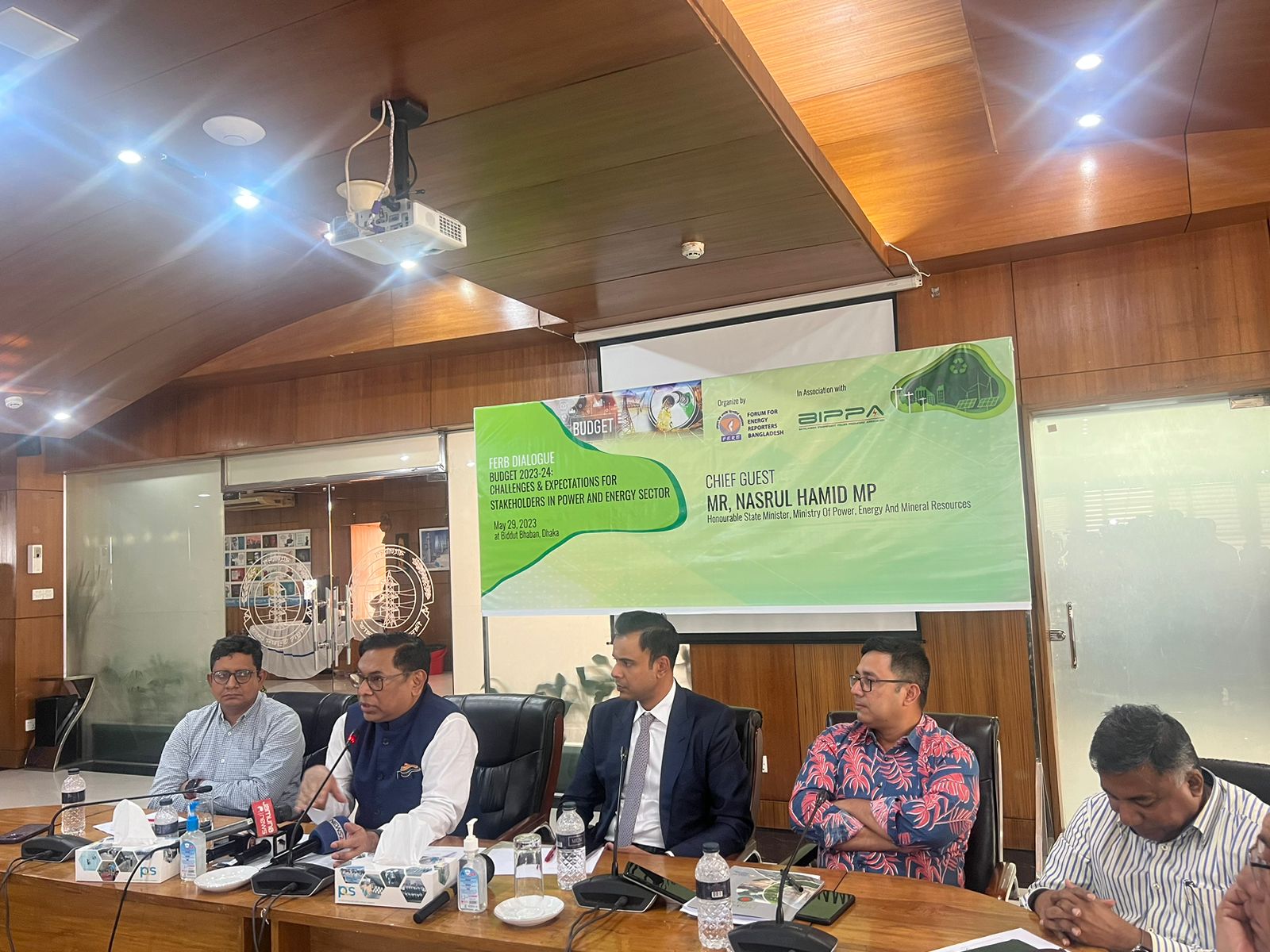 DHAKA, May 29, 2023 (BSS) - State Minister for Power, Energy and Mineral Resources Nasrul Hamid today said the government is sincerely making efforts to ensure affordable, reliable and uninterrupted power and energy supply across the country.

"We have identified three main challenges in the power and energy sectors. We have a prospect for gas. Consequently, there is no reason to be worried about it," he said while addressing a dialogue.

Forum for Energy Reporters Bangladesh (FERB) organised the FERB Dialogue: 'Budget FY 2023-24: Challenges & Expectations for Investors in the Power and Energy Sector' at Bijoy Hall, Bidyut Bhaban.

Addressing the function as the chief guest, Nasrul Hamid said the government is working to bring 200-300 mmcfd gas from Bhola gas well to the national grid within the next 2-3 years.

"We have a good prospect as about 3 TCF (Trillion Cubic Feet) gas is reserved in Bhola. But, the gas will have to be brought to the national grid through pipelines," he said.

"Our target is connectivity. We are facing challenges because of the foreign currency crisis although it is a global problem. Every country is facing many challenges due to the COVID-19 and Russia-Ukraine conflict," he went on saying.

According to the government's integrated master plan, $180 billion is required by 2050 for the development of advanced infrastructures in the power and energy sectors, he said.

He said the amount will be collected from government as well as private and foreign sources, which will be invested in smart grids, modern technology, advanced transmission and distribution systems and cost-effective production systems.

Mentioning that 300-350 acres of non-arable land is required to setup infrastructures to produce 100 MW of solar power, he said the land is a major concern for solar but we are working on it.

Providing information about coal and oil on the international market, he said the price per ton of coal was $60, which now stands at $400, oil price has increased from $60 to $70 and the gas price has also increased in the spot markets.

Director General of Power Cell Engineer Mohammad Hossain, said the government is sincere about solar and now 550 MW of electricity is being generated from solar panels during the daytime.

"Within the next two years, we will be able to generate 2000 MW of power from solar system," he said.

FERB Chairman Shamim Jahangir presided over the function, while executive director Risan Nasrullah moderated the dialogue.

Bangladesh Independent Power Producer Association (BIPPA) President Faisal Khan, Energy expert Dr Ijaz Hossain and Former member of BERC Maqbul E-Elahi Chowdhury, among others, spoke at the discussion.