AL's power is people not foreigners: Shamim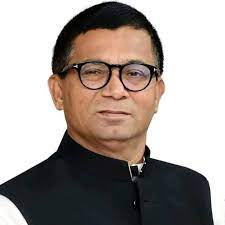 DHAKA, May 26, 2023 (BSS) - Deputy Minister of Water Resources and former organizing secretary of Awami League (AL) AKM Enamul Haque Shamim said that Awami League is the people's party.
"Bangabandhu's daughter Sheikh Hasina trusts the people and not any foreign lords. Awami League's power is the people of this country, not foreigners,"
He told a function organized by Fatejangpur Union Awami League of Shariatpur's Naria upazila, said a press release.
Fatejangpur Union Awami League President Master Fazlur Rahman presided over the programme while general secretary Master Nazrul Islam Khan was present, among others.
"This party was established to realize the rights of the people. AL is a party in the history of the world, which led the great liberation war and liberated the country. Father of the Nation Bangabandhu Sheikh Mujibur Rahman always had faith in the people," he said.
"BNP does not have confidence in the votes of the people of the country.... BNP is divided, their trust is only on foreigners."
"BNP is spreading misinformation in various ways. Instead of standing by the people, BNP is busy complaining to foreigners and making anti-national conspiracies," he added.
He said, "They did not come to power through struggle. They came to power at gunpoint and stealing votes. That's why the people will not bring the divided BNP to power".
Earlier, Shamim laid the foundation stone of the state-of-the-art Bungalow "Kritinasha" in Naria.