Palak for highlighting PM's development works before people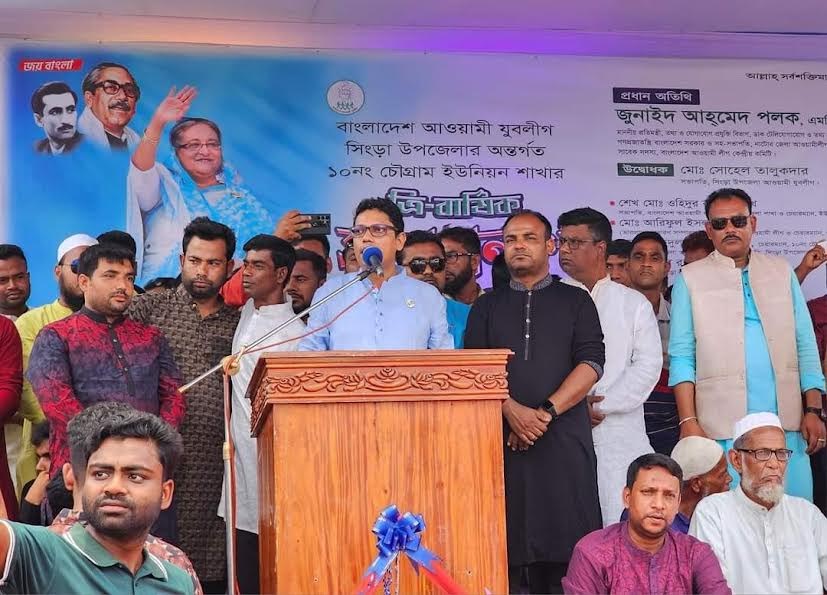 NATORE, May 26, 2023 (BSS) - State Minister for ICT Zunaid Ahmed Palak today urged all to give the message of the development works and good governance of Prime Minister Sheikh Hasina to the people of the country.
"Prime Minister Sheikh Hasina has gifted development and good governance to the country in the past 14 years. This message of development and good governance should be delivered from house to house in the upcoming 12th general elections," he said.
The state minister told the tri-annual conference of Chowgram Union Awami Jubo League of Singra Upazila in Natore as the chief guest.
At the same time, BNP-Jamaat alliance's terrorism and anti-development activities should also be informed to the people, he added.
Union Awami Jubo League President Golam Farooq presided over the conference.