US default would harm military 'readiness, morale': top US officer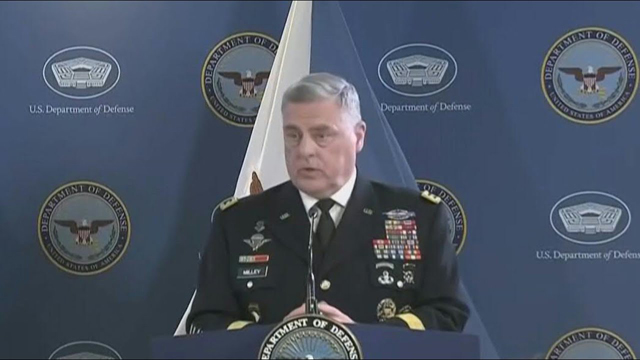 WASHINGTON, May 26, 2023 (BSS/AFP) - A US government default would harm the country's military, hitting readiness and morale, top US officer General Mark Milley said Thursday.
"There would be a very significant negative impact on the readiness, morale and capabilities of United States military if we defaulted," as well as "reputational damage internationally," the chairman of the Joint Chiefs of Staff told journalists at the Pentagon.
"If we defaulted, that would... have significant economic consequences, which would then translate into national security consequences -- paying troops, the morale of troops, weapons systems, contracts, all of that would be impacted," Milley said.
"Readiness clearly would be impacted. So our large-scale exercises that we do at various training centers would probably either slow down or come to a halt in many, many cases."
There are seven days until June 1 -- the earliest possible point when the US government estimates it could run out of money to service its debts if the country's borrowing limit is not raised.
Republicans are demanding cuts of up to $130 billion with spending next year capped to 2022 levels and have laid out three further pillars for a deal: reform of approval for energy projects, tightened work requirements for benefits claimants, and a clawback of unspent pandemic aid dollars.
Democrats reject the proposed cuts and want the Republicans to sign off on a no-strings-attached hike, as they have dozens of times in the past.