Rajshahi district BNP convener Chand arrested in death threat case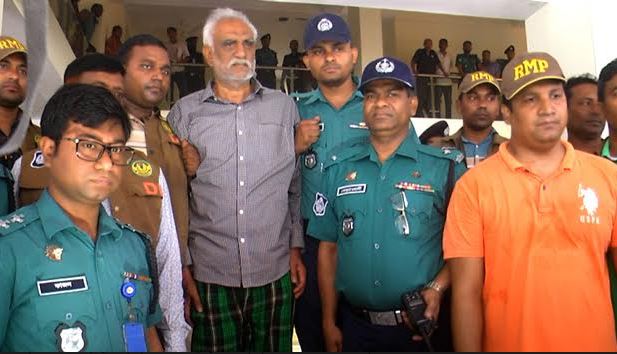 RAJSHAHI, May 25, 2023 (BSS) - Police today arrested the district unit convener of BNP Abu Sayed Chand, who gave death threats to Prime Minister Sheikh Hasina at a public rally here on Friday.

A joint team of Rajshahi Metropolitan Police (RMP) and district police arrested him from a private car around 11.15 am after setting a check post at Haragram area under Rajpara Police Station in the metropolis.

RMP Commissioner Anisur Rahman disclosed this at a press conference held at his office's conference hall here this noon.

He said the arrested man was sown arrested in the case filed against him first with Puthiya Police Station related to the death threat.

At a rally on Shibchar High School playground in Rajshahi's Puthia upazila on May 19, the BNP leader said that there will be no 27 points or 10 points. The only demand is to send Sheikh Hasina to the grave.

Addressing the press conference, Deputy Inspector General (DIG) of Police of Rajshahi Range Abdul Baten said there were more than 25 cases against Chand earlier. Six more cases were registered with RMP police stations and district police stations in connection with the death threat incident.
Abu Kalam Azad, a local Awami League leader in Rajshahi, filed the case against him with Puthia Police Station on Saturday.

Chand at the rally organised by the BNP Rajshahi district and city units on Friday said, "We would not make anymore 27 or 10-point demands, just one point now is to send Sheikh Hasina to the grave."

RMP Additional Commissioner Bijoy Basak and Superintendent of Police ABM Masud Hossain were present at the press conference.