Ukraine FM urges African nations to end 'neutrality' over war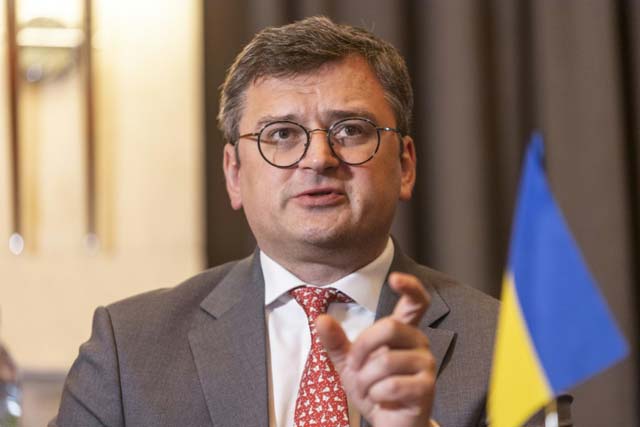 ADDIS ABABA, May 25, 2023 (BSS/AFP) - Ukraine's Foreign Minister Dmytro Kuleba called Wednesday for certain African nations to end their "neutrality" over Russia's invasion of his country.

Fifteen months into the devastating war, Kuleba was in Ethiopia on a regional tour to drum up African support for Ukraine in the face of Russia's "aggression".

"We speak with our African friends, trying to explain to them that neutrality is not the answer," he said in English at a press conference in Addis Ababa, home of the African Union.

"By being neutral towards the Russian aggression against Ukraine, you project your neutrality to the violation of borders and mass crimes that may occur very close to you, if not happen to you."

In February, 22 of the African Union's 54 member states abstained or did not vote on a UN General Assembly resolution marking the one-year anniversary of the war that called for Russia withdraw from Ukraine.

Two of them -- Eritrea and Mali -- voted against the resolution.

During his visit, Kuleba held talks with Ethiopian Prime Minister Abiy Ahmed, the head of the AU Commission Moussa Faki Mahamat and the current AU chair, Comoros President Azali Assoumani.

"I know that there are countries and people in Africa who sympathise (with) Russia because they connect Russia with the support these countries were receiving during the Soviet Union times and the role of the Soviet Union in the decolonisation of Africa," Kuleba said.

"This Russia is very different. I think the biggest real investment of Russia in Africa today is the Wagner mercenaries," he said, referring to the private military group fighting alongside Russian forces in Ukraine.

Russia, he claimed, did not appear on the list of countries providing Africa with humanitarian aid or of major investors on the continent.

"Russian propaganda is very good. And they work very actively in Africa," he added.

Kuleba noted that he was the first Ukrainian foreign minister to visit Ethiopia, the second most populous country in Africa.

"Unfortunately our relations with African countries did not receive proper attention in our foreign policy for years and we lost a lot," he added.

The minister pledged that breadbasket Ukraine was on Africa's side when it came to food security, with the continent among those hard hit by rising prices and supply disruptions caused by the Russian invasion.