DeSantis to announce W.House bid at Twitter event with Musk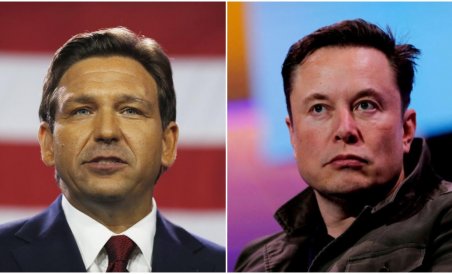 WASHINGTON, May 24, 2023 (BSS/AFP) - Ron DeSantis, the leading Republican rival to Donald Trump, will announce his 2024 US presidential bid Wednesday during a live Twitter event with Elon Musk, a source familiar with his plans told AFP.

"I will be interviewing Ron DeSantis and he has quite an announcement to make," Musk confirmed at a conference on Tuesday. "It will be the very first time that something like this is happening on social media and with real time questions and answers, not scripted. So it's going to be live. Let it rip."