Mobile court to be conducted from Jun 15 for controlling dengue: Taposh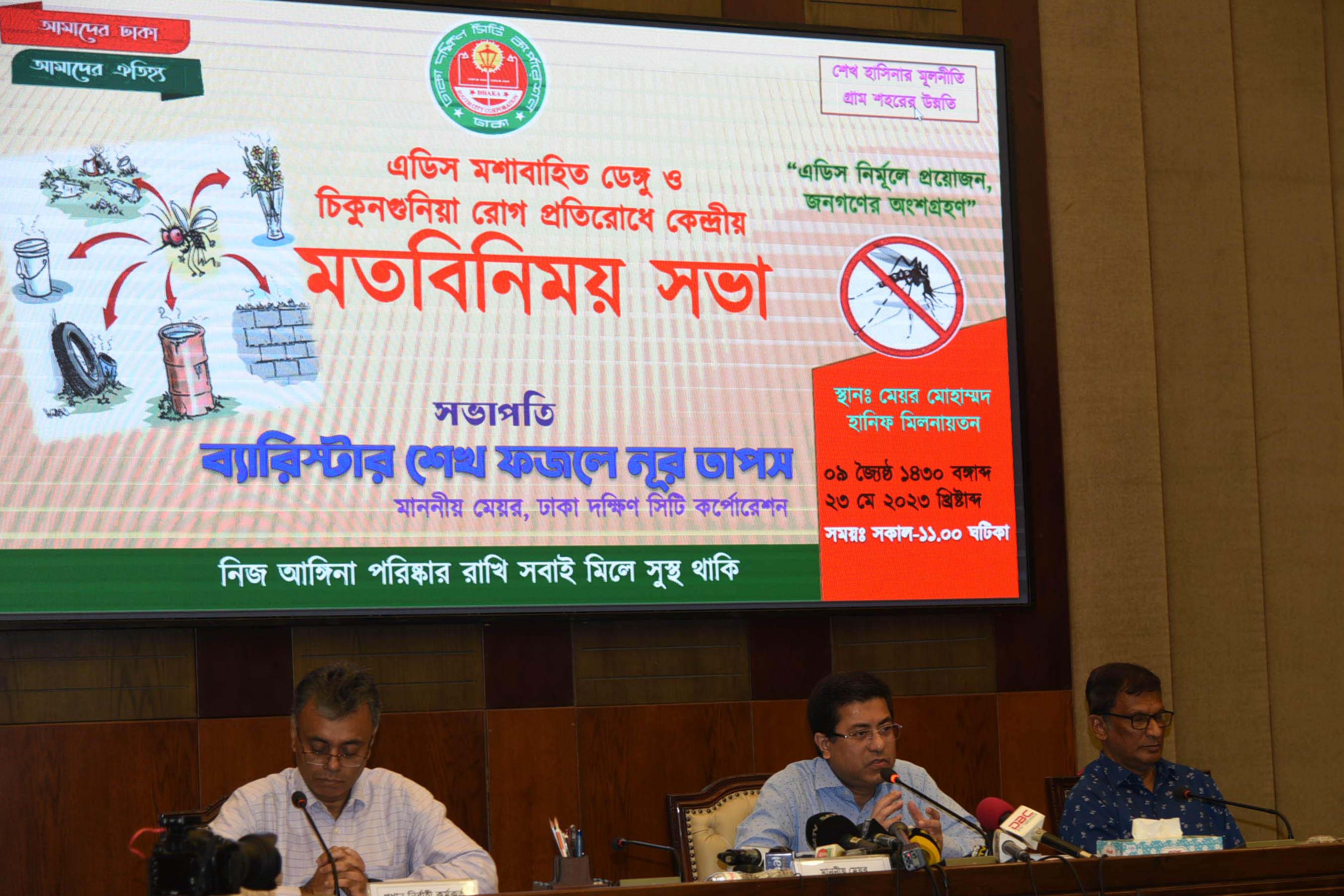 DHAKA, May 23, 2023 (BSS) - Dhaka South City Corporation (DSCC) Mayor Barrister Sheikh Fazle Noor Taposh today said a month long drive of mobile court will be conducted from June 15 for controlling dengue disease.
"All relevant organizations will work together to destroy potential sources of Aedes mosquito for protecting city dwellers from the disease," he told a meeting at the Nagar Bhaban here.
Taposh said, "Generally, mosquito larvae is found in stagnant water in residential areas and under construction buildings... we will conduct mobile court drives to destroy these potential sources of breeding of Aedes mosquito to prevent the dengue disease."
Dengue fever is a mosquito-borne illness that occurs in tropical and subtropical areas of the world. Outbreak of the disease is usually seasonal, peaking during and after rainy seasons.
The World Health Organization (WHO) classifies dengue as one of the top 10 threats to public health.