3-member France delegation calls on RU VC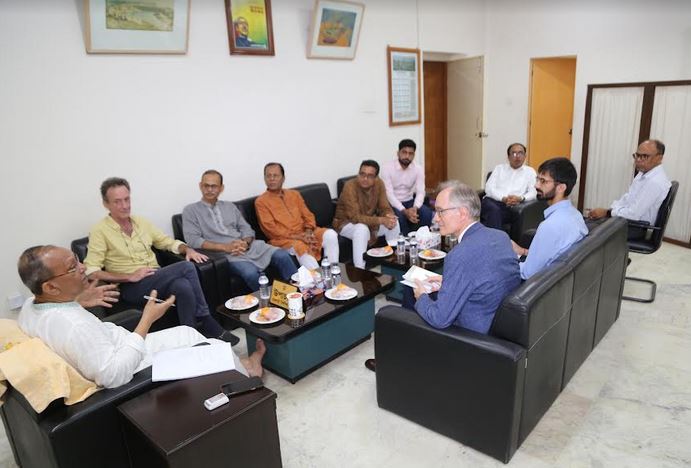 RAJSHAHI, May 23, 2023 (BSS) - A three-member delegation from the France
embassy in Dhaka made a courtesy call on the Vice-chancellor (VC) of Rajshahi
University (RU) Professor Golam Sabbir Sattar at the latter's office today.
Deputy Head of the Mission Guillaume Audren de Kerdrel, Cultural Attach,
Yohano Gigarel and Director of Alliance Francaise de Dhaka Francois Grosjean
were the delegation members.
In the view-sharing meeting, both sides talked about how to boost cooperation
towards the educational fields of RU, particularly the social science and
fine arts.
They also discussed launching the French language in RU Institute of English
and other Languages.
Various other cooperation issues, including exchange of teachers, students
and researchers, conducting higher research, arranging speeches and book
publication, were discussed elaborately.
RU Pro-VC Professor Humayun Kabir, Director of Institute of Education and
Research Professor Dulal Chandra Biswas, Director of Institute of English and
other Languages Professor Abdullah Al Mamun, Students Adviser Professor
Jahangir Alam and Administrator of Public Relation Professor Prodip Kumar
Pandey were present at the meeting.