Experimental bus route rationalisation on Ghatarchar-Kanchpur route to start on Sept 7: Taposh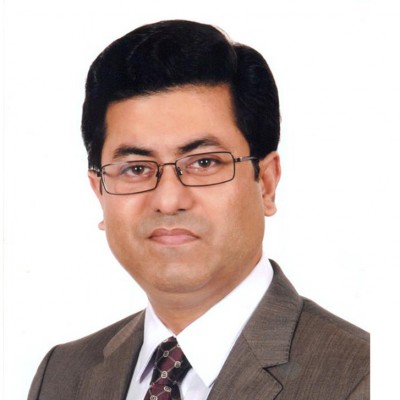 DHAKA, June 24, 2021 (BSS)- Barrister Sheikh Fazle Noor Taposh, Mayor of Dhaka South City Corporation (DSCC), said that the bus service on Ghatarchar-Kanchpur route will be started on experimental basis from September 7, under the bus route rationalisation program.

He made the remark while replying to the queries of the newsmen after a meeting of the 'Bus Route Rationalization' committee formed to restore order in public transport and reduce traffic congestion today, at the Buriganga Hall of Nagar Bhaban, said a release.
"We have completed the 17th meeting of the Bus Route Rationalisation Committee today with the aim of bringing order to public transport in Dhaka metropolis," the mayor said.

"We need a place as a bus depot at Ghatar Char to carry out this activity. We have been able to locate 12 bighas of land by inspecting... Now we will start the work to set up a bus depot there," he added.
He also said the Dhaka South and North City Corporation have already completed the tender for the construction of bus-bay and passenger spot for the convenience of the passengers and the work has already started, said the release.
The DSCC Mayor said, "The draft agreement and policy has been prepared with the owners who will operate the buses on this route ... The owners, Dhaka Transport Coordinating Authority (DTCA) and experts will finalize the agreement and we hope that the agreement will be executed in July. "

Saying that city buses will run in the city and inter-district buses will not be able to enter Dhaka, Mayor Taposh said, "Initiatives have been taken to build terminals and depots for inter-district buses at Kanchpur, Hemayetpur, Batulia and Baghair in Keraniganj. "
The next meeting will be held on July 29, he said, adding, "We will ensure our next activities by holding that meeting. So that we can achieve our goal by September 7."
Dhaka North City Corporation (DNCC) Mayor Mohammad Atiqul Islam said, "Currently, 1,646 buses are operating in the capital Dhaka without any kind of route permit. These buses will not be allowed to run from July 1 to August 31, as the two city corporations and BRTS in Dhaka will conduct operations."
Bangladesh Road Transport Authority (BRTA) Chairman Nur Mohammad Majumder, Bangladesh Road Transport Corporation Chairman Mohammad Tajul Islam, RAJUK Chairman ABM Amin Ullah Nuri, Secretary General of Bangladesh Road Transport Owners Association Khandaker Enayet Ullah, General Secretary of Bangladesh Road Transport Workers Federation Osman Ali, Mohammad Muhibur Rahman Additional Commissioner of Police of Dhaka Metropolitan Police, Public transport expert Dr. SM Saleh Uddin, Dhaka Transport Coordinating Authority Executive Director Khandaker Rakibur Rahman and other members of the committee, along with
Farid Ahmed, DSCC Chief Executive Officer and Md. Rezaur Rahman DSCC Chief Engineer were present among others at the meeting.