ICT-based services benefit people enormously in Rajshahi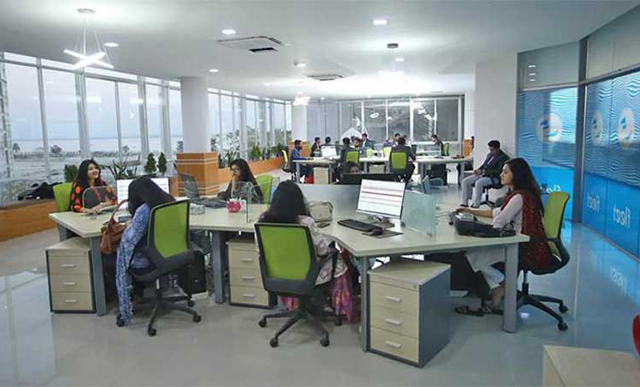 RAJSHAHI, May 16, 2023 (BSS)- Use of information and communication technology expanded significantly in all spheres of life in Rajshahi division to supplement the efforts of reaching the services to the peoples doorsteps.

Public in general are getting e-services related to various emergency issues including payment of utility services, national identity card, land documents, training, education and health.

Like many other sectors, the education sector has witnessed revolutionary changes including introduction of multimedia classrooms and imparting education through developing digital content.

Commissioner of Rajshahi division GSM Jafarullah said that 563 union digital centres, 61 municipality digital centres and 30 city digital centres were functioning in eight districts under the division in order to reach the public services to the doorsteps of grassroots people.

He said more than 5,828 multimedia classrooms were installed in educational institutions in the division, opening up a new door of expediting the process of modernisation in the education system.

Multimedia classrooms were installed in 484 colleges, 2,415 secondary schools and 2,929 primary schools. Sheikh Russel Digital Laboratories were established in 102 colleges, 375 secondary schools and 12 primary schools in order to create skilled workforces in the country.

Commissioner Jafarullah said use of ICT, particularly introduction of multimedia classrooms, was making classrooms more interesting among the students. Multimedia had made difficult texts easily understandable to the students through visual contents, he added.

He further added that digital Bangladesh was one of the 10 special initiatives of Prime Minister Sheikh Hasina.

There is a multimedia classroom in BCSIR Laboratory High School at Binodpur in Rajshahi city where classes are being held through a projector regularly.
Students are getting education in an easy method of seeing pictures and video through multimedia. "We are being benefited enormously by this modern method,' said Hamida Akter, a student of class nine.

Alamgir Hossain, a teacher of the school, said the students were becoming more attentive for the multimedia classes in comparison to the conventional ones.
Like other parts of the country, e-commerce has been promoted in the Rajshahi region significantly. Learning and earning, freelancing, outsourcing, e-shopping, b-cash, nagad and rocket have created massive scopes of financial transaction and income generation.

Sowmik Sen Gupta, 26, a resident of Ghoramara area in the city, is doing outsourcing through development of various online and IT sector-based software and web page designs.
He said, 'I earn more money than that of any regular job by dint of the efforts of building digital Bangladesh.' He attributed that the present government opened up new doors for the young generation through the flourishing of the ICT sector.

'I'm doing outsourcing. I have learnt how to earn money through outsourcing. Now, I'm self-reliant. My incomes meet up my educational expenses side by side with helping my family,' said Labony Akter, a student of Rajshahi College.

Ziaul Haque, entrepreneur of Huzripara Union Digital Centre (UDC) of Paba, has become a successful freelancer who earns more than Tk 85,000-90,000 per month.
He said the people of remote and obscure sleepy little hamlets here now have easy access to essential public services resulting from expansion of advantages of Digital Bangladesh.

Like the city residents, the villagers are seen deriving the benefits of modern information and communication technologies (ICT) to get a number of important public services, easily adding a new dimension to the rural life.
The existing UDCs and many private online entrepreneurs are playing pioneering roles towards reaching the public services to the grass root level after the best use of ICT knowledge and devices
Professor Shamim Ahmed of computer science and engineering department in Rajshahi University said many trained youths were earning handsome amounts of money from the outsourcing sector.
He said the one-stop service centre ekSheba has been acting as a platform for providing all digital government services. Any service seeker is able to submit an online application by paying the fees online and checking the latest status of his or her demand.