DU admission seekers express satisfaction over BCL's arrangements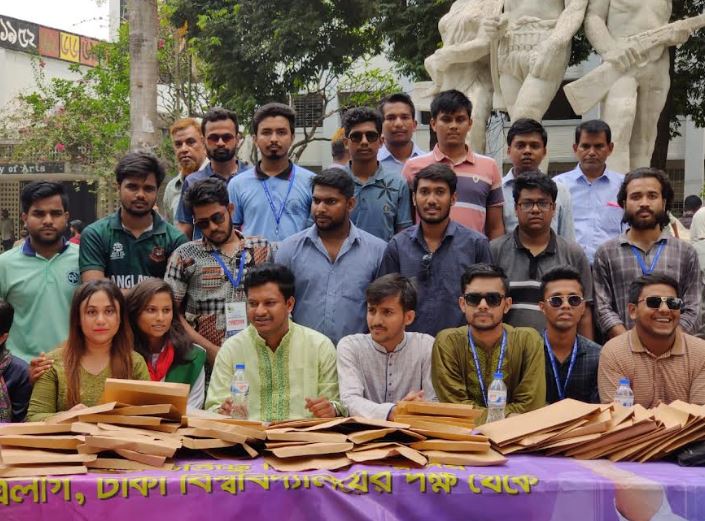 DHAKA, May 13, 2022 (BSS) - Students, taking part in the Dhaka University business unit and their and their guardians expressed satisfaction over the arrangements of Bangladesh Chhatra League, Dhaka university unit.
To facilitate the admission seekers and their guardians, BCL came up with a number of arrangements including installation of information desk, citizen charter and volunteers for navigation help, arrangements of drinking water, distribution of stationeries, storage of candidates' belongings outside examination hall, sitting arrangement for guardians and first aid centre.
Besides the free of charge bike ride sharing service, Joy Bangla bike service was also active in full swing like the previous year.
"It was really something to appreciate the way BCL leaders and activists the way they are welcoming the students and guardians with information, water, sitting arrangement and free bike ride service", Said Shohidul Islam who came from Tongi with his daughter.
Sitting arrangement and arrangements of drinking water has been a relief for all the students and guardians in such hot weather, he added.

About the arrangement BCL DU unit General Secretary Tanbir Hasan Shaikat said, "We tried to make necessary arrangements for the students and guardians to make their maximum comfort as well as to minimise their sufferings and crisis during the exam time".
A number of students and guardians extended their thanks after taking the services including bike service and sitting arrangement service, he added.
Moreover, there were wheelchairs and necessary logistics support for the physically challenged admission candidates and accommodations facilities for candidates on the night before the examination.