100,000 Haitian kids at risk of starving to death: UNICEF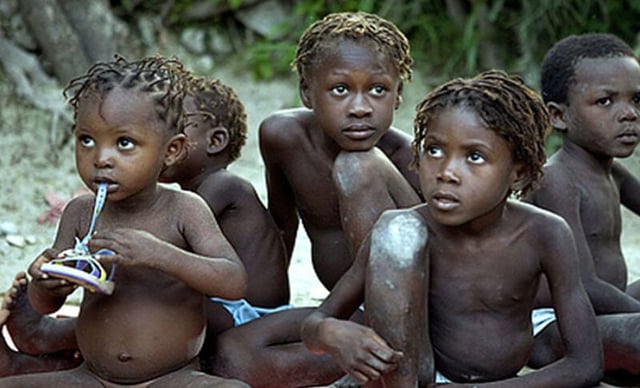 UNITED NATIONS, United States, May 12, 2023 (BSS/AFP) - The gang violence ravaging Haiti has led to a 30 percent increase in severe acute malnutrition in children this year, UNICEF said Thursday, warning the lives of more than 100,000 young people are at risk.
The more than 115,000 children facing the possibility of starving to death in the Caribbean island nation in 2023 is up from nearly 86,000 last year, the United Nations children's fund said.
"Armed violence has intensified the number of children in Haiti suffering from severe acute malnutrition (SAM), also known as severe wasting, which has skyrocketed in the country," UNICEF said in a statement.
"In Haiti, more and more mothers and fathers can no longer provide appropriate care and nutrition to their children, and parents cannot take them to health centers due to increasing horrific violence caused by armed groups," UNICEF representative in Haiti Bruno Maes said.
Rival gangs have taken control of most of the capital Port-au-Prince as Haiti, the poorest nation in the Americas, has been gripped by a political and economic crisis since the assassination in July 2021 of president Jovenel Moise.
"Combined with the ongoing cholera outbreak, more children are suffering from severe wasting more rapidly, and will die if urgent measures are not taken," Maes warned.
Haiti has counted more than 41,000 suspected cases of cholera since its resurgence in the country in October, with children under the age of 14 making up almost half of the cases, according to the statement.
UNICEF urgently needs $17 million to respond to the crisis, the agency said in its statement, including to support the detection of malnutrition and to purchase food and other treatments.
Without such interventions, "the situation could further deteriorate between now and October," the statement said.
"A funding gap could put the lives of more than 100,000 children at risk of immediate death," it added, saying children living in Port-au-Prince are most affected.
Separately, nearly one in four Haitian children already suffer from chronic malnutrition, the statement said, leaving them unable to "reach their physical and cognitive capabilities."
More than 600 people died in gang violence last month in Haiti, the UN said Tuesday, in a "new wave of extreme violence" that has left Port-au-Prince especially hard-hit.
The body has repeatedly called on the international community to send a specialized armed force to help Haiti's police and authorities restore order.