Screen icons headed for blockbuster Cannes festival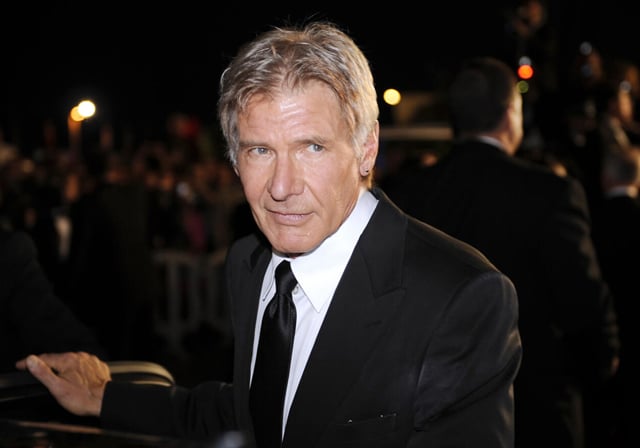 PARIS, May 10, 2023 (BSS/AFP) - Heroes and villains! Screen legends and scandal! Indiana Jones, Martin Scorsese and Johnny Depp! The script for the 76th Cannes Film Festival, which opens next Tuesday, suggests it will be a blockbuster.
Hollywood is descending en masse on the French Riviera for the world's leading film shindig, which runs from May 16 to 27.
But it is striking that most of its big stars are icons who made their names in the 20th century.

Harrison Ford will receive a special homage when the 80-year-old's final outing as the whip-cracking archaeologist in "Indiana Jones and the Dial of Destiny" gets its world premiere.
Martin Scorsese, also 80, will launch his epic "Killers of the Flower Moon" alongside stars Leonardo DiCaprio and Robert De Niro.
Michael Douglas will receive an honorary Palme d'Or at the opening ceremony, Natalie Portman and Julianne Moore team up for "May December" from celebrated indie director Todd Haynes, and Jude Law dons the crown of Henry VIII in "Firebrand".
The king of quirky, Wes Anderson, will premiere "Asteroid City" and bring a typically star-packed cast to the red carpet, this time including Tom Hanks, Margot Robbie and Scarlett Johansson.
As if any more attention-grabbing selections were needed, the opening film is Johnny Depp's so-called comeback, "Jeanne du Barry", testing his French accent as King Louis XV.
It is his first role since a defamation trial against ex-wife Amber Heard involving bitter allegations of domestic abuse, and arrives just after the film's director and star, Maiwenn, was herself accused of assaulting a journalist in a Paris restaurant.
Depp will be joined by his daughter, Lily Rose, who stars in "The Idol", a TV series playing out of competition, produced by musician Abel "The Weeknd" Tesfaye. It had a tumultuous production with reports of major rewrites and reshoots.
- Women and laureates -
It's a stronger year for women than normal, with a record seven female directors among the 21 competing for the Palme d'Or top prize.
One has been another source of scandal, however, with France's Catherine Corsini only added at the last minute (with "Homecoming") following controversy over an underage sex scene.
They will face a jury led by Ruben Ostlund, a two-time Palme-winner for "Triangle of Sadness" and "The Square".
There are five previous winners in the competition, including Japan's Hirokazu Kore-eda, Germany's Wim Wenders, Turkey's Nuri Bilge Ceylan, Italy's Nanni Moretti and another two-time winner, Britain's Ken Loach.
In a recent interview with AFP, Ostlund joked that he would be scrupulously fair if 86-year-old Loach's "The Old Oak" seduces the jury: "I will definitely work very hard to get over my own egoistic goals of being the first director with three Golden Palmes."
But arthouse fans are perhaps most excited for a rare appearance by Britain's Jonathan Glazer ("Under the Skin", "Sexy Beast") with a romance set in the Auschwitz concentration camp, "The Zone of Interest".
Another lauded Brit, Steve McQueen, will present a four-hour documentary about wartime Amsterdam, "Occupied City", out of competition.
Star of the moment and so-called "Internet Daddy" Pedro Pascal is also expected alongside Ethan Hawke for a "queer Western" short film by Spain's Pedro Almodovar.
And the festival is set to close on a colourful note with the latest animation from Pixar Studios, "Elemental". It is set in a city where residents made from fire, air and water must learn to live together.