Bangladesh achieves tremendous success in reaching internet service countrywide: Jabbar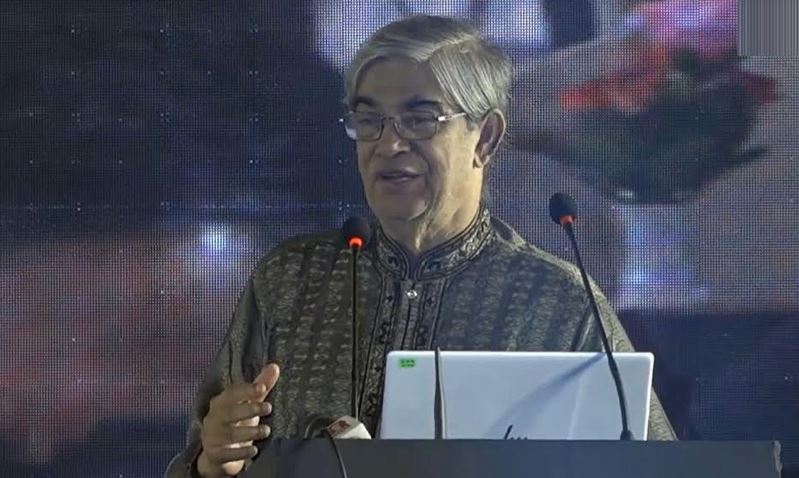 DHAKA, May 9, 2023 (BSS) - Posts and Telecommunications Minister Mustafa Jabbar today said that Bangladesh has achieved an unprecedented success in reaching internet service across the country.
"We have not only created a highway of digital connectivity in the last 14 years under the vision 'Digital Bangladesh', but also bought down the internet price from Taka 27,000 per Mbps to Taka 60," he said.
The minister said this while speaking as the chief guest at the inaugural function of the 39th South Asian Network Operators Group (SANOG 39) and the 16th Bangladesh Network Operators Group (bdNOG 16) Conference at a city hotel here, said a press release.
Noting that digital discrimination has been eliminated by fixing 'one country, one rate', Jabbar said the internet use in the country was 7.5 Gbps and the number of users was 8 lakh in 2008, while the internet use has now increased to 4,100 Gbps and the users to 12 crore.
As network security is essential for the digital security, he said, "Therefore, the import of IPv4 and IPv6 enabled routers has simultaneously been made compulsory. The government is determined to implement IPv6 for the digital security".
Bangladesh Telecommunication Regulatory Commission (BTRC) Chairman Shyam Sunder Sikder, Additional Secretary of Posts and Telecommunications Division Mahbub-ul-Alam, Additional Secretary of the Commerce Ministry Md Abdur Rahim Khan, APNIC Director General Paul Wilson, SANOG Chairman Rupesh Shrestha, bdNOG President Rashed Amin and Internet Service Provider Association of Bangladesh (ISPAB) President Emdadul Hoque spoke at the function, among others.
A total of 300 network engineers from six countries of the South Asia are attending the four-day conference while 11 of them, including four Bangladeshis, got fellowship.