4 month-long teachers' training begins at BOU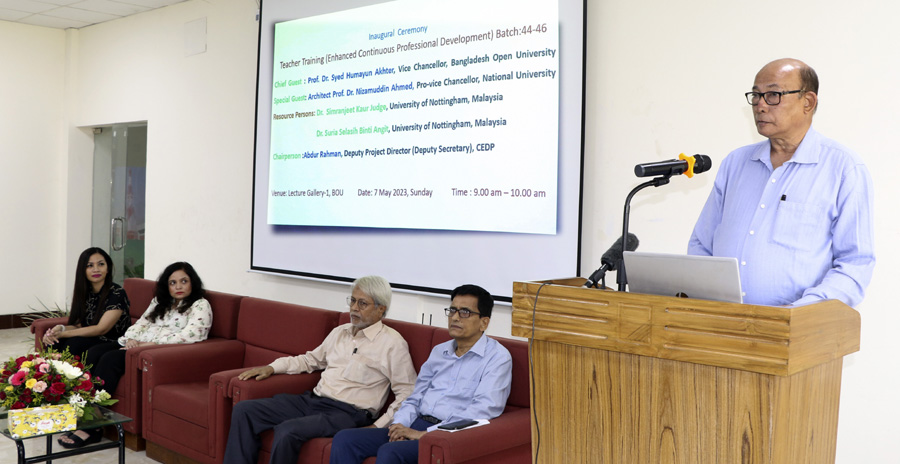 DHAKA, May 8, 2023 (BSS) – A four month-long training for teachers of different government and non-government colleges affiliated to the National University across the country has began on Bangladesh Open University (BOU) campus in Gazipur.
BOU Vice-Chancellor Professor Dr Syed Humayun Akhter today inaugurated the pedagogy based training at Lecture Gallery of Bangamata Fazilatunnesa Conference and Training Centre on the university campus, said a press release here.
A total of 120 college teachers will participate in the training in three phases- 40 in each phase- under the College Education Development Project (CEDP) undertaken by the National University (NU).
NU Pro Vice-Chancellor Architect Professor Dr Nizamuddin Ahmed joined the inaugural function as the special guest with CEDP Deputy Director Abdur Rahman in the chair.